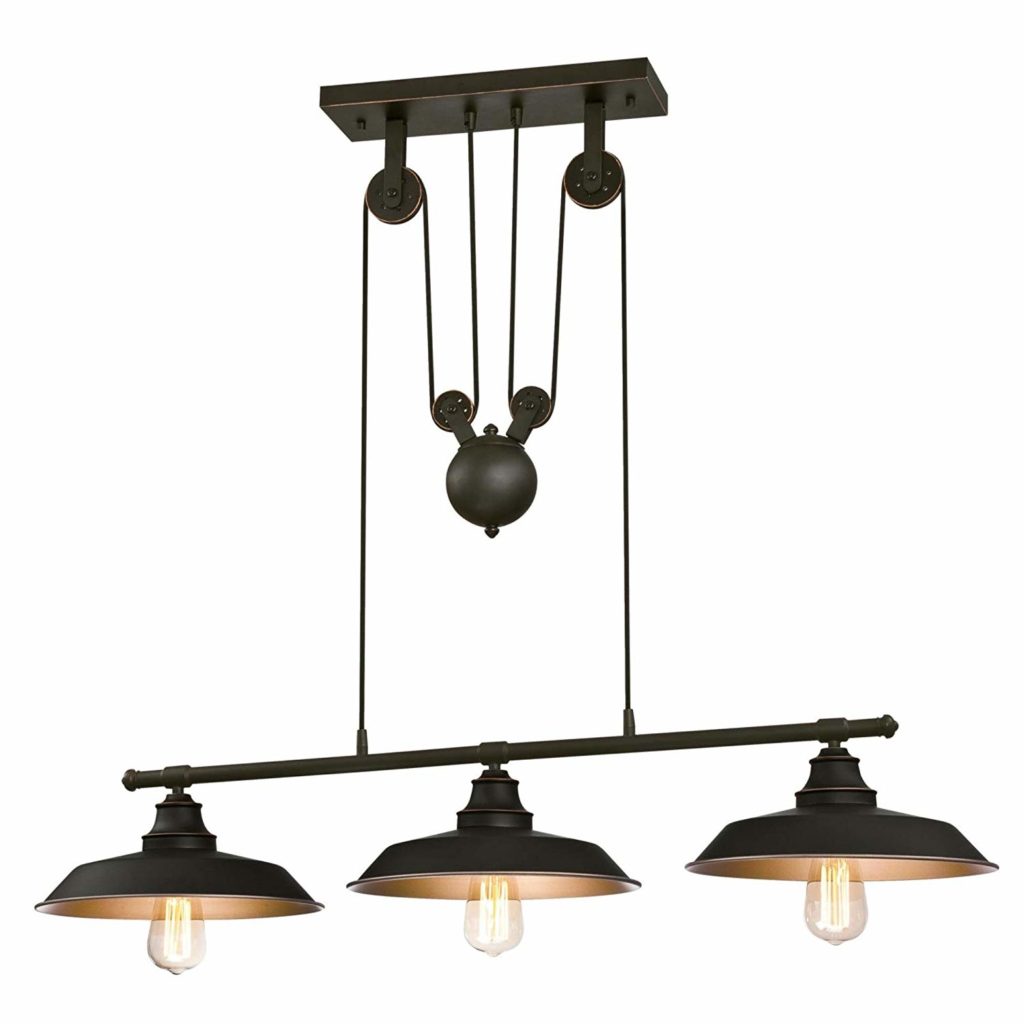 Ceiling lights are important for overall illumination of the kitchen space and add a decorative touch to it. They are by no means simply for decoration purposes but may fulfill a variety of needs. Nowadays with the technological advancements, new flexible and energy sufficient LED lights have gained popularity and can be easily installed. They can be cut according to space and then the adhesive is removed to provide the kitchen with a new look.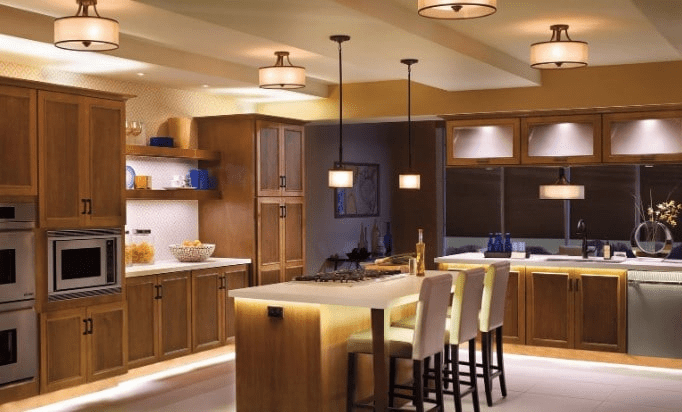 There are a wide variety of ceiling lights according to the preferences of customers. Some of the most popular ones include:
1. Addington Park Roques Collection
Addington Park's 3-Light Antique Brass Globe Pendant is one of the most glamorous picks of ceiling lights. The globe pendant trio can be easily installed and customizable.
One can even adjust the height of each light. Each light string has a 60-inch length. The pendant light requires three 60-watt E26 bulbs, which are sold separately. The installation is very easy and does not take a lot of time.
2. Lithonia Lighting Pepper Mill Track Lighting
Track lighting is another popular kitchen light style, featuring multiple fixtures which can be aligned in various directions. Lithonia Lighting Pepper Mill Track Lighting is a very sensible option for any kitchen as it can illuminate its every corner due to its multi-directional heads.
It features three adjustable light heads which can fit MR16 GU10 energy-efficient bulbs. The light has an oil-rubbed bronze finish which complements an array of decor schemes. They are very easy to install and do not take long.
3. Philips Hue White Ambiance Recessed Downlight
Recessed lights are installed into an opening in the ceiling and they do not stick out. These are dimmable LED Smart retrofit recessed downlights, which after installation when connected to Alexa or Google Nest, one can choose from among a wide range of shades of white light and dim them according to their needs.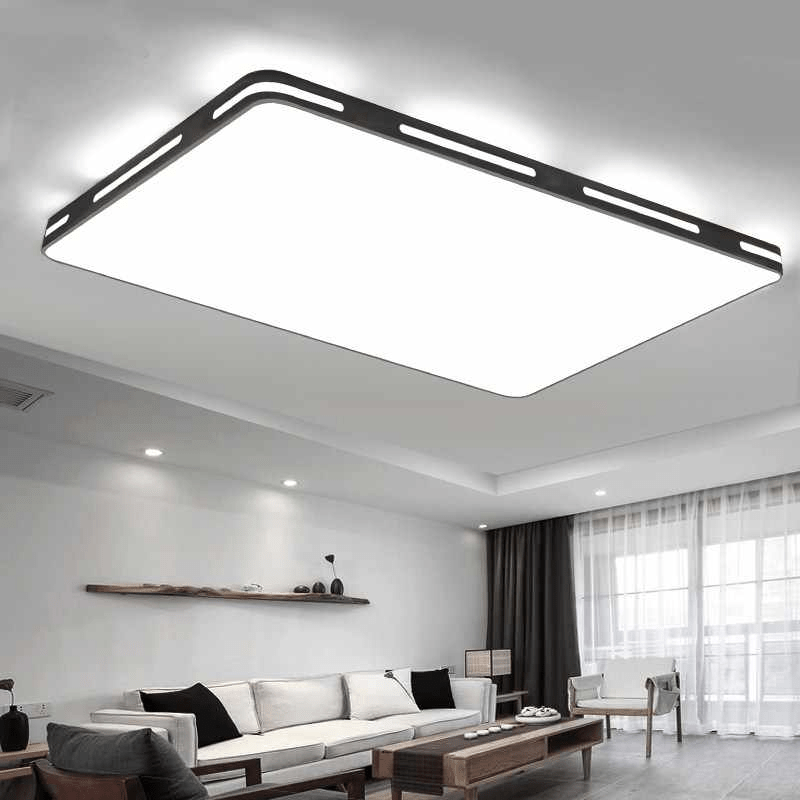 These lights are well suited to both dry and wet environments. They are very long-lasting and consume considerably less amount of power than traditional incandescent bulbs. They are easy to install and connect easily with devices.
4. Globe Electric Nate 1-light Modern Industrial Pendant
Pendant lights hang from the ceiling and this model is one of the most highly-rated and versatile options in this type. It possesses all the necessary hardware to give the perfect look to the kitchen and can be installed quite easily.
It has a number of features with an adjustable hanging rod, which can be customized according to the space of the kitchen. The lights have a very luxurious outlook and comply perfectly with modern decorations. They come at cheap prices too.
5. Hyperikon LED Flush Mount Ceiling Light
Flush mount lights attach to the ceiling with hardly any gap between the fixture and the ceiling. It is popular in many households as it does not require frequent cleaning and serves the purpose perfectly.
This fixture comes in a variety of sizes at affordable costs and with simply sleek designs. Its edge-to-edge lighting design provides consistent illumination throughout the fixture. The ambience can be customised with the help of compatible light dimmers. It is easy to install and is extremely durable with a strong life.
6. Latitude Run Breithaup Drum Chandelier
Cana 7-Light Drum Chandelier is one of the most glamorous options of ceiling lights. Although slightly expensive than others, it brings an aura of elegance to the kitchen.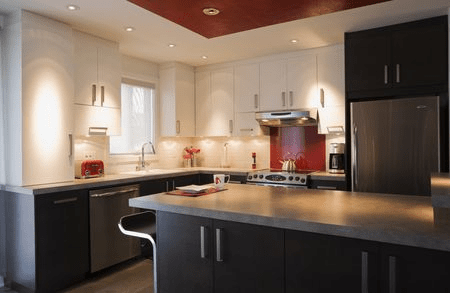 It has a sleek design with a bronze or silver finish, 7 lights – 6 Candelabra base lights and one downlight. The chandelier is very versatile with its various combination of lights and several stem sections to adjust its height. It is easy to install and provides a classy final touch to the kitchen.
7. LED Under Cabinet Light
For those having cabinets above their kitchen counters, the Commercial Electric 24-inch LED white light is a must, which illuminates the counters with the extra light and helps while cooking.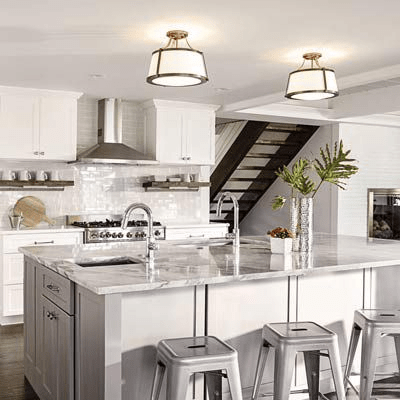 There are a variety of sizes of these under cabinet lights, which come in a simple design in white or bronze with a curved frosted lens to provide even distribution of lights. They are extremely durable with a strong life, dimmable and lightweight.
Final words
Thus kitchen ceiling lights are an important part of the home decor as well as one of the most essentials while cooking. They are quite affordable and serve the purpose perfectly. They add a bit of style to the kitchen, irrespective of the space inside and are very affordable.
Author bio: Jane Orta is a content writer and developer at Adecenthome.com, passionate to share amazing and helpful information with people in multiple niches. He loves to write on multiple topics like Home Improvement, Kitchen, Food, and Outdoor Travel etc.