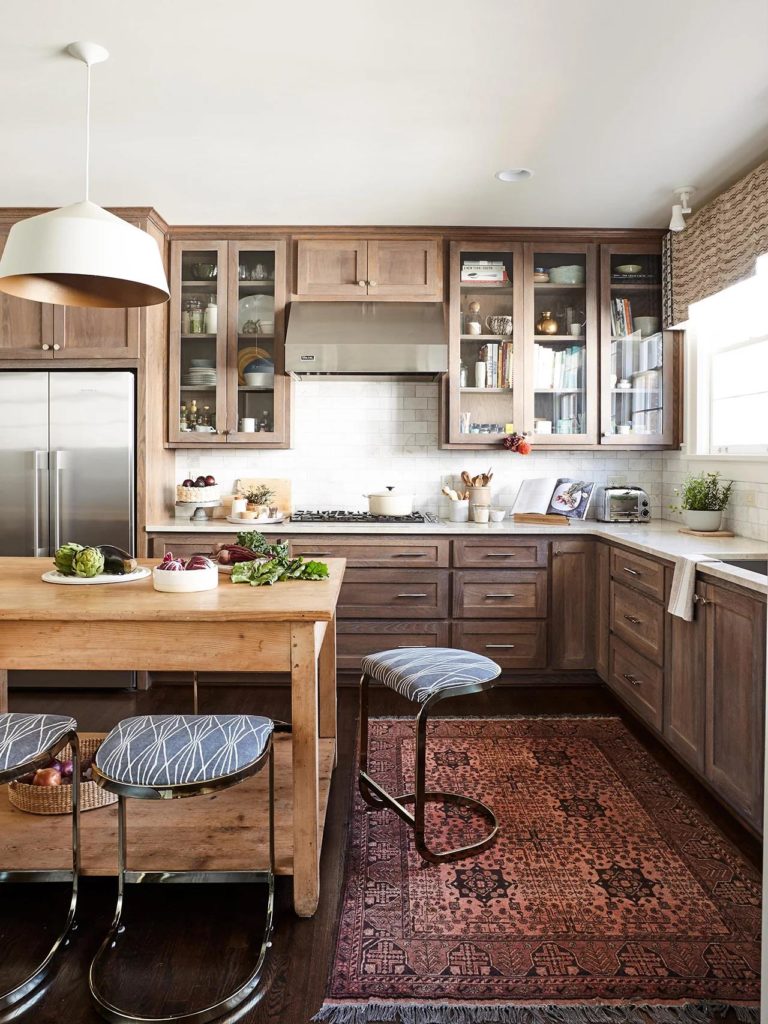 Your kitchen has started looking shabby and out of place? And to cope up with this crisis you might be thinking of replacing the whole set. Wait, you have come to the right place. A kitchen cabinet can be the perfect canvas for your wild imagination. Just by trying small DIYs, you can turn your kitchen cabinets into a smart and creative project.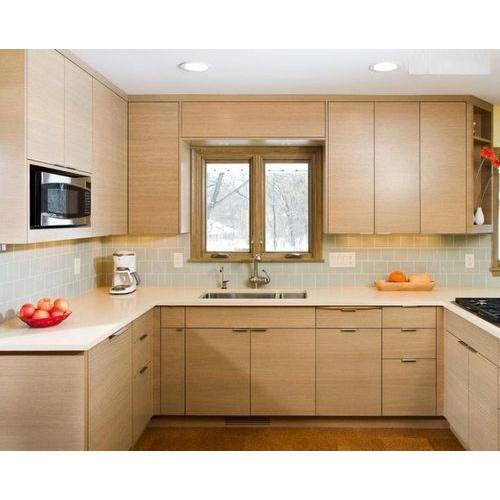 The designs are easy to do and budget-friendly at the same time. Step up the kitchen game with your creativity and exclusive style. Your kitchen should have great sync with the rest of the house.
Horizontal and dual-tone kitchen panels
Dual-tone cabinetry is the latest trend in kitchen interior designing. Many cupboard companies are rocking their style with horizontal lines and contrasting colors. This style is creating understated refinement with a touch of elegance. This style has been made a unique statement by applying two contrasting color tones, maintaining the dark tint on the lower belts and light tones on the upper panel. This lower dark line actually indicates British standard designing. British design actually has a dark color for the lower six-inch wall and is known as the tide line.
This is an impressive way to give your kitchen a makeover with a simple yet elegant design.
Some tips while doing it yourself:
Choose colors that go well with the walls. Avoid more than two colors, otherwise it will be a color blunder.
While using horizontal patterns, make sure that your cabinets do not have a rough outer texture.
Let the brass do the jazz
This goodie comes all the way from the past. Brass has been used from bygone times and also has some health benefits for that matter. During the ninety's this metal got replaced by steel and nickel fixtures.
But now this blast from the past is again revamping kitchen cabinets. Satin-finish brass fixtures are ruling the kitchen with style. These fixtures are not only giving your kitchen a nice golden touch but also keeping it healthy. According to ancient medicine theory, brass metals are said to be germ repellent and are good for a household with children.
Some useful tips:
Purchase brass fixing from authorized retailers and verify the metal. Some retailers sell false brass fixing.
Sync the wall and cabinet color and use colors that go well with the fixings.
Try monochromatic textures and avoid multi-color cabinets.
Over the top tip:
You can also accessorize your kitchen with brass utensils.
Raw wood textured cabinet doors
These doors hit the interior designing world with a bang. These doors were rediscovered by the bloggers of mountain modern life and are getting used since then.
This makeover is not only budget-friendly but also provides a vintage look. If you love antique things, this kitchen cabinet door will reflect your style effortlessly. Keep the doors raw and rough; you can give it a countryside touch by adding a rusty tint iron fixture.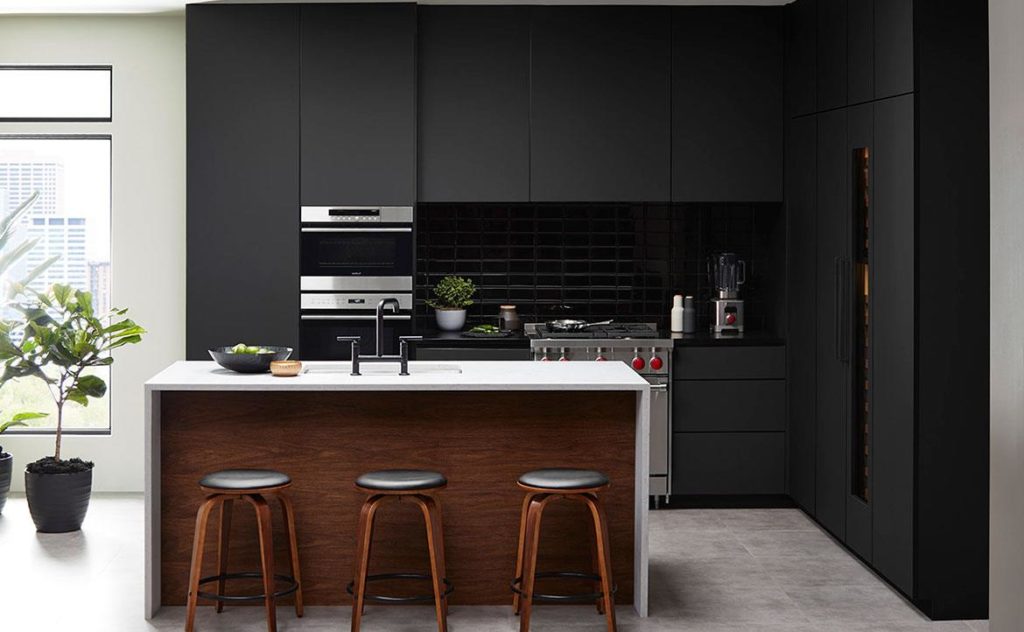 This is a do it yourself project with minimal tools. All you will need is raw wood, use reclaimed wood if the budget is strict. Try to purchase vintage fixtures that will complement the cabinet texture. Simplicity is the key to elegance.
Tips:
Do not apply paint colors instead keep it raw.
Polish the wood cabinet; you can also seek professional help if needed.
You can apply a thin coat of color on the fixings but make sure to sync it with the overall look.
The wall color should be monochromatic.
Add shelves in the cabinet door
If your kitchen is small, then adding up some extra shelves will help in solving the space crisis. Your kitchen should have enough space to store all appliances and necessities.
Try to fix a wooden stick and a shelf with the help of nails and drilling machines. Space crisis is the most common adversity of small kitchens. Accessorize the extra space by carving or sticking colorful sheets onto it.
Additional tips:
To make things free of cost, you can use things that are found in your house itself.
You can also use hard cardboards and softwood for this add-on.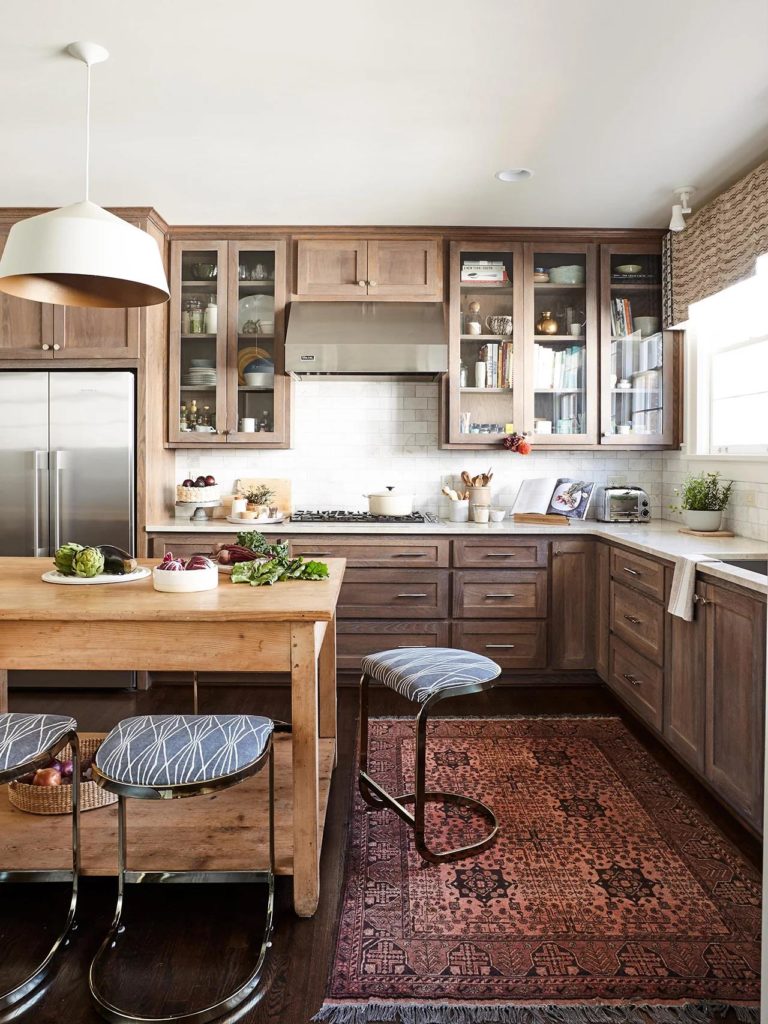 Final Words
The kitchen is the most important space in the house because this place consumes a lot of your time if you love cooking. Modular kitchen cabinets are the new fashion staple that is becoming an essential piece in every household.
Try these DIY's and embrace creativity for giving a unique touch to your kitchen.
Author bio: Jane Orta is a content writer and developer at Adecenthome.com, passionate to share amazing and helpful information with people in multiple niches. He loves to write on multiple topics like Home Improvement, Kitchen, Food, and Outdoor Travel etc.