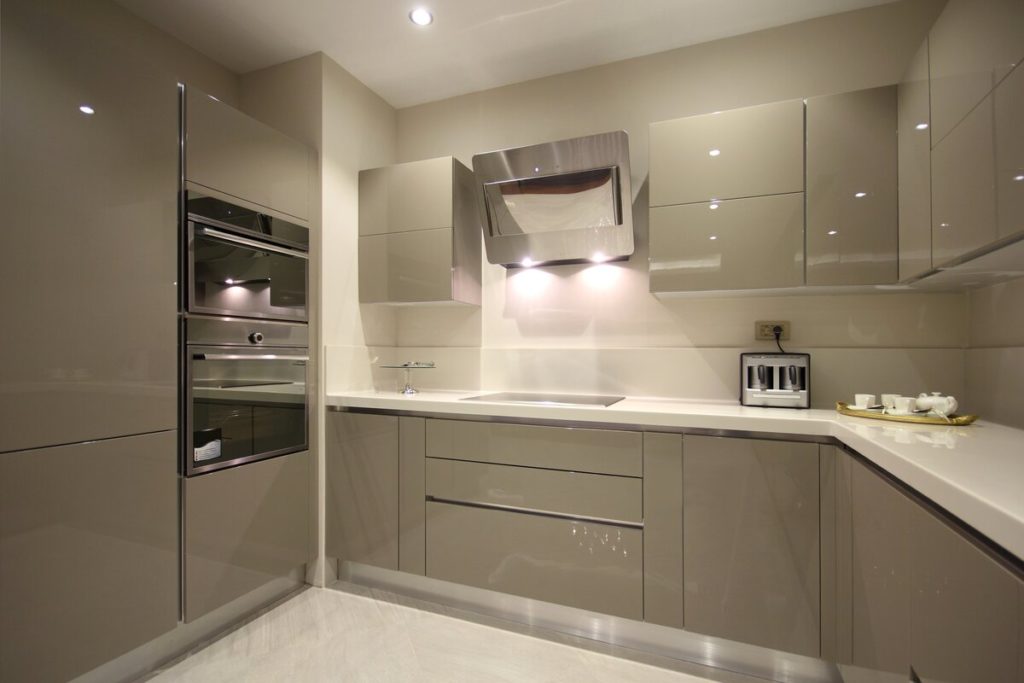 A lot of us flock to furniture stores for different reasons. Some folks want to get their hands on cute couches to spice up their living rooms. Other people, on the other hand, are eyeing kitchen cabinets to replace the ones they currently have.
Kitchen cabinets may not seem like a big deal, but they're quite important. Not only are they for storage purposes, but they're also crucial in setting the tone for your space's functionality, design, and layout. As options start popping up, people can get overwhelmed by all the choices they have to make.
To address cabinet woes, customers visit IKEA to check out IKEA kitchen cabinets. Now, they aren't an unfamiliar sight in some kitchens around the world. You may have seen some pictures of IKEA kitchens floating around the Internet. But did you know that the Swedish furniture giant has its own style of kitchens?
Say hello to the FAKTUM kitchen.
Meet the FAKTUM kitchen
The concept of a FAKTUM kitchen was born within the doors of IKEA's warehouses. The system allowed people to fill their kitchens with drawers and cabinets as their families grew. What is a FAKTUM kitchen, you ask? Just look at your IKEA kitchen cabinets. If they have single-row holes along their edges, it's a certified FAKTUM cabinet.
Adding and changing kitchen cabinets wasn't much trouble. Whether customers were remodelling their spaces, upgrading their fixtures, or simply figuring things out with a blank canvas, the FAKTUM kitchen was an adaptable one. It allowed people to switch things up at their convenience. No wonder it ended up becoming popular among customers.
FAKTUM proved to be a hit. It had people buying IKEA cabinet doors (and more!) to jazz up their kitchens. For 20 years, it occupied a special place within the hearts of loyal customers.
The End of an Era
Unfortunately, like many things, FAKTUM came to an end.
IKEA shocked FAKTUM kitchen fans when they stopped production of its FAKTUM items in 2013. It was done to make way for its current METOD kitchen. For the fans, it was as if a lifelong friend had to move away to another country. Although IKEA had a dedicated 2-year after-sales service for the nixed line, it wasn't enough for customers.
The FAKTUM kitchen's departure left its longtime fans wondering what to do with their purchases. Do they have to throw their IKEA doors away?
Moving forward
With IKEA pulling the plug on FAKTUM kitchens, people have to deal with replacing them at a potentially pricey cost. Not everyone can shell out piles of money just to make their kitchens look good. On top of that, they have to look for options that avoid FAKTUM's limited colour choices and source materials.
In his famous Don Quixote novel, Miguel de Cervantes wrote that one door always opens when another one closes. Fortunately for FAKTUM kitchen fans, this isn't just a quotable quote.
Some shops are providing the answers to their prayers, offering customers customised doors to keep their FAKTUM kitchens intact. So, hold your horses and don't dump your custom IKEA cabinet doors just yet. Why tear your kitchen down when you can just give it a facelift, right?
Find a shop that provides custom-made drawer fronts and cabinet doors that suit FAKTUM kitchens. With thousands of doors and colour combinations on the market, you are sure to find something to suit your look and style.
One of the great things about having FAKTUM kitchens is its cost-effective nature. You don't have to shell out thousands of dollars to give your kitchens a makeover. In addition, you can find companies that offer Australia-wide delivery services. Don't worry about being far from big cities as they can reach you.
If you still have your FAKTUM IKEA kitchen cabinets laying around your space, keep them. They'll always have a place in kitchens, especially now when you have options.