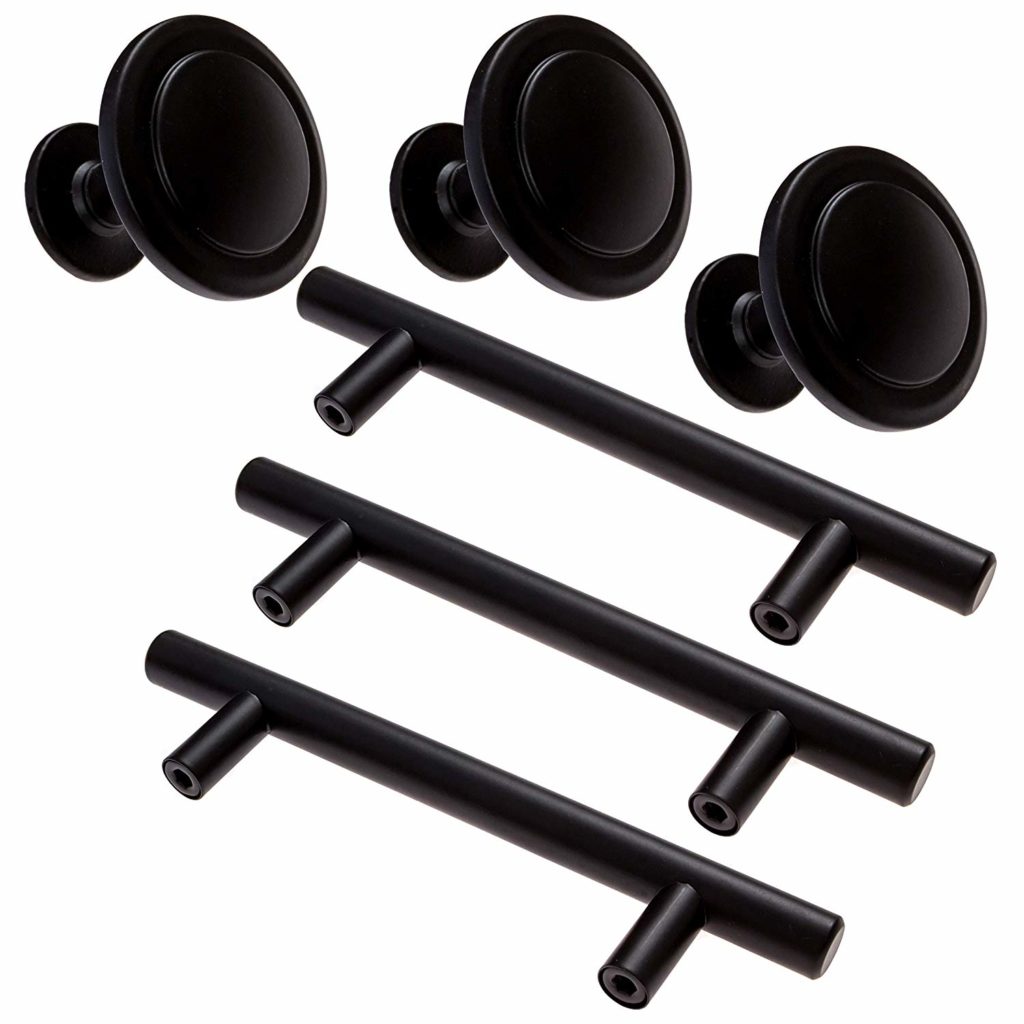 Kitchen hardware and handles may be a tiny detail in your overall kitchen, but they are the perfect finishing touch to really enhance your kitchen and give it that all-important wow factor.
When choosing handles for your kitchen, you need to consider both aesthetics and functionality. Your handles need to complement your kitchen's style and the materials used whilst also serving your kitchen's function.
But with so many options and choices available, choosing the right handles for your kitchen can be overwhelming. From doorknobs to bar handles to handleless latches, this article looks at the different styles of handle and outlines the multiple options available to help you choose the best hardware for your kitchen.
Whether your kitchen is traditional, vintage, and rustic or modern, minimal, and contemporary, this post will help you choose hardware that will accentuate your kitchen's character and optimise its design.
1. Doorknobs
Doorknobs are the most traditional type of kitchen hardware. They are very versatile for all kinds of cabinet and drawer and are available in a range of materials, finishes, shapes, and sizes for kitchens of all styles. Wooden doorknobs would be ideal for a kitchen with a country, rustic, farmhouse style whereas metal and chrome doorknobs would complement a more modern and contemporary kitchen.
2. Cup handles
Cup handles originated in the mid 19th century and are perfect for traditional kitchens. Choosing cup handles in colours and materials such as pewter, brass, and copper will give your kitchen an authentic antique and truly vintage look. Cup handles are sturdy and hard-wearing, making them highly functional and ideal for heavy drawers.
3. Bar handles
With a simple and streamlined design, bar handles are perfect for minimalist, modern kitchens. Bar handles are slim and sleek, making them both functional and decorative. They are often used on drawers as only one handle is needed on each door for easy access to all your kitchenware. Bar handles are available in a variety of lengths, materials, and colours to enhance your kitchen.
4. Bow handles
With a curved, bow-like, slim-line shape, bow handles originated in the 1930s. They are similar to the bar handle but can add a bit more flair and interest to your kitchen. Bow handles are often used on drawers as they are highly functional and easy and comfortable to pull and open. Bow handles look great in modern kitchens and can help your kitchen make a statement and create impact.
5. Recessed pulls
Recessed pull handles are handles that are built into the cabinet or drawer door. They can be made from the same material as your drawers or created in a contrasting material to make your handles really stand out. Recessed handles are very utilitarian in style and are highly functional in high-traffic kitchens as they do not stick out or get caught on passersby.
6. Hidden pulls
Hidden pulls, also called edge pulls, are handles that are attached to the top edge of each cabinet or drawer door so that the pull juts out slightly. With only a subtle lip sticking out, they look almost invisible so do not deter from the worktop or cabinet material. Hidden pulls are very minimalist and would perfectly complement and enhance a modern or contemporary kitchen. They are easy to use and functional so are often used on drawers and cabinets below the counter.
7. Integrated handles
Integrated handles are ultra-sleek and modern. As they are integrated into the existing cabinets and drawers, they have an invisible handle for a seamless, clean, and minimal look. Integrated handles have an inwardly bevelled edge that is moulded into the cabinet door so you can easily wrap your fingers around the handle and grip around the curve to pull open the door. The recessed gap can then be painted in the same colour or made to stand out with accent paint.
8. Handleless push latches
A handleless push latch is completely invisible with a clean and sleek look, making it ideal for contemporary and minimal kitchens. The handleless push latch is a mechanical or magnetic device that is installed on the inside of the cabinet, in which you simply press on the cabinet door and it springs open with a gentle touch.
Bio: This post was written by Optiplan Kitchens, one of the UK's leading kitchen manufacturers and retailers, selling high-quality, handmade, bespoke kitchens with over 30 years' experience.