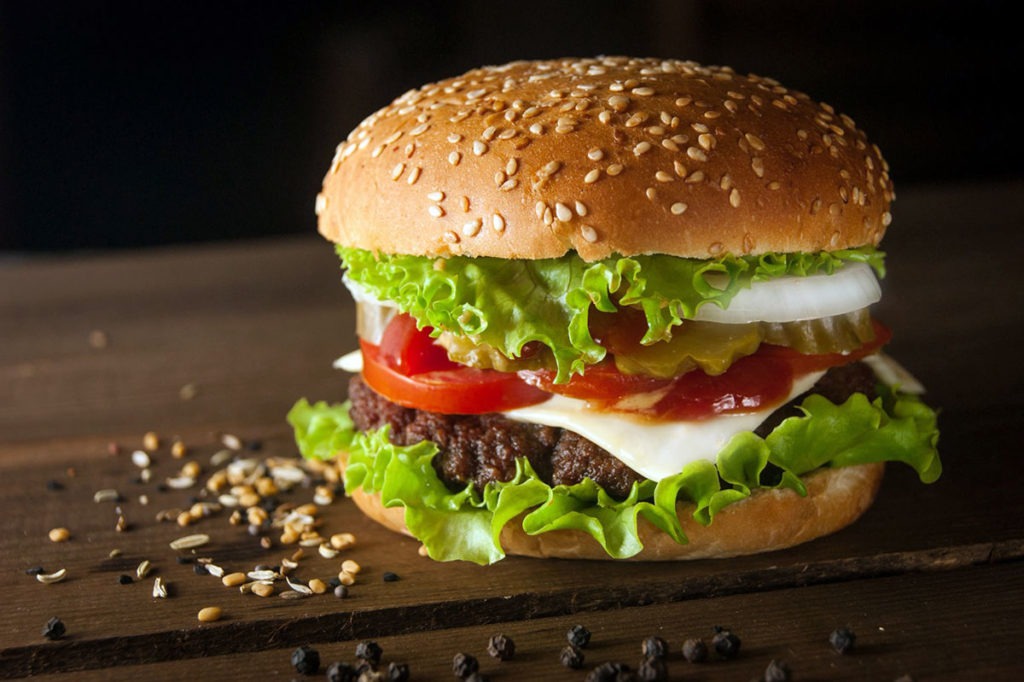 When it comes to satisfying the craving for some comfort food, burgers are basically on the top list, and they are easy to get whatever time of the day. In Brisbane alone, burgers are literally found everywhere because these delicious foods can satisfy a hungry stomach. Hunting down the streets of Brisbane for an early or late burger snack is never a problem. Moreover, if you are new to the city, Burgers Fortitude Valley is your ideal choice. Nowadays, burgers are not only served in beef, but cafes and restaurants have upgraded the patty into chicken, pork, lamb, veal and veggies for non-meat eaters. While burgers are good, delicious and easy to eat, people are still craving unique and mouth-watering flavours.
While burgers come in different delicious flavours, there are still unwanted mistakes that you want to avoid because you want to get the best burger every time you order. Read on to avoid these mistakes whenever you are craving your favourite comfort food.
1. Adding bacon
This may seem odd for people who believe that bacon is one of the greatest meats there is. Obviously, bacon is delicious and it is great for breakfasts and brunches, however, chefs do believe that adding bacon to your burger will defeat the purpose of tasting the real flavour of the meat. Moreover, bacon has a very strong flavour, and it will definitely overpower the wonderfully made toppings on the burger. There are instances wherein cafes and restaurants are serving bacon on a burger that is low quality, and your bacon only becomes chewy and cold. However, if you really want to add bacon to your burger, make sure that your restaurant is serving high-quality ones.
2. Skipping out free toppings
Cafes and restaurants are certainly offering free toppings to customers to make every visit an enjoyable one. While some customers have already figured this out, others are still unfortunate that they are not able to enjoy their burger to the fullest. Hence, it is wise to figure out your best burger establishment and work your way through getting those free toppings. On a side note, some burger establishments offer secret menus that are not displayed on their regular menu. If you are in the know, you can be able to feast on your burger with the many toppings to choose from.
3. Ordering during idle hours
Another mistake that most people make is they order their burger during idle hours where customers are few. This is a major problem because the food has been sitting for hours already, and they already lose their freshness. However, a scenario like this is inevitable especially when you are already hungry, or you are in a rush, and all you can think of is getting your order. Needless to say, the best way to order your burger is during rush hours because you are sure that your food is fresh. The busier the restaurant, the fresher the food, although, this also means that you have to wait a little longer for your order.
4. Ordering the same burger flavour every time
Most people are too safe when it comes to their burger preference, and they usually opt to order the same menu whenever they come to their favourite restaurant. However, this is a common mistake when ordering your burger since it prevents you from exploring other delicious flavours. Hence, getting out of your comfort zone once in a while will allow you to enjoy other options for your add-ons or toppings.
5. Throwing the receipt without checking it
When ordering for your burger, it is always wise to check your receipt because you might end up with the wrong order. This can be frustrating when you are ordering for your takeaway, and you immediately leave the store without checking your receipt or your food. Hence, it is vital to take a glance at your receipt so that you can fix the error while you are still in the store.
6. Adding too many extras
Sometimes, adding too many extras can put too much weight on your burger, and the different flavours might clash, and lose their balance. An excellent burger carries a strong flavour yet, all the ingredients perfectly blend with each other.
7. Ordering a medium rare
While it is delicious to eat your burger at medium rare, most restaurants agree on serving a well done burger. This policy is guided by food safety standards to protect both the restaurant and the customers. Some patties might be contaminated with bacteria, and the only way to kill the pathogens is to cook the meat at a temperature of 155 degrees F.
8. Not being able to repeat the order
Repeating the order is necessary to make sure that the restaurant is able to deliver the right order. It is important to note that sometimes waiters are going through a hard day, and they are not able to properly grasp your order.
To conclude, burgers are affordable and well-deserved food when it comes to satisfying your craving. Whether you are a local or a tourist in Brisbane, treat yourself to the extensive burger menu across the city.