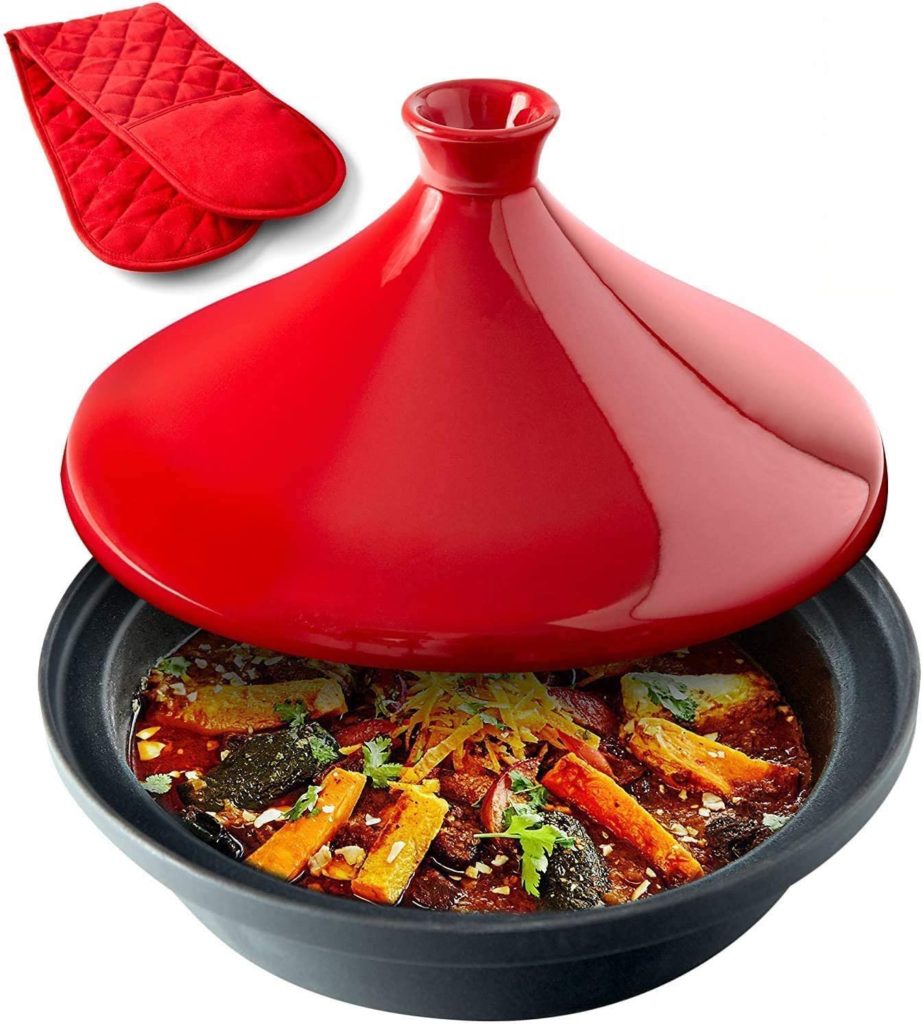 Life is busy, and there is no frustration like finding the right tool when cooking dinner, especially with a hungry toddler following you around asking all the "why's?" of the world. Here are a few must-have kitchen tools for moms on the go.
The importance of kitchen tools for busy moms
Have you ever wondered about what can make your life easier and simpler? Many moms spend countless hours in the shower contemplating how to simplify a busy life. Spending time in the kitchen can eat up a considerable part of the day, with many parents panicking about getting dinner on the table at a reasonable hour. Most often, this leads to quick and not always healthy meals.
There are a few kitchen gadgets that all busy moms need to make their lives simpler and healthier. These tools are perfect for busy families, whether you are just a doting aunt that has the kids regularly or are a grandma of 17. Here are some of the finest tools out there to make your life easier and more productive.
High power tools
The power is in your hands with these fantastic electric tools that simplify mom's life.
All-in-one food processor with changeable attachments
A quality food processor can make the most significant difference in any mom's life. The all-in-one attachments mean that all your kitchen tools are condensed into one machine. Most all-in-ones have attachments that can slice and cut veggies in no time. Saving time in the kitchen means more family time!
Instant pot
Throw all your ingredients in, push a button and read a book with the kids! That's how great an instant pot is for a lively family. Most instant pots or crock pots have timing functions and settings that mean the food is ready for the table when you walk into the door.
With a delayed start function, you can prep breakfast before going to bed and wake up to the glorious smell of cooked oatmeal! Talk about one of the essential kitchen tools for a busy mom.
Wide slot toaster
Never underestimate the toaster as one of the most versatile kitchen appliances. Toasters are tools that make kitchen life with kids so much easier. Teenagers can fix themselves snacks. When shopping for toasters, try looking for one with wider slots or a wire toasting rack that pops up for bagels. After all, what is breakfast without a toasted bagel and cream cheese?
Let's talk about pots and pans
Pots are the cradle of all good meals, where meals are born and crafted with love, seasoned, and perfected. A good pot can mean the difference between a good meal and a great meal! Picking quality over quantity is vital.
Tagine pot
Every mom needs a slow cooker or a tagine pot, which doubles up as both. Tagines are traditional Moroccan pots that can be used much in the same way a Dutch oven is used. Tagines are nifty in a kitchen if you don't have a slow cooker, from braising on the stovetop to slowly roasting in the oven – tagine cooking can do it all!
Double Dutch oven
One of the best kitchen gadgets is a Dutch oven. Cast iron is the best option for any working mom; the natural non-stick surface helps make cooking a lot less messy. Dishes are a lot easier when your pots are easy to clean. Dutch ovens are a must-have for any home cook that bakes as well as cooks.
Wide skillet
The largest skillets are sometimes the best skillets. Effortlessly switching between frying and braising, you can make deliciously saucy pasta dishes. It is no wonder that these wide saucepans are popular with families.
Large skillets are perfect for browning meats without having to do it in batches. All the meat fits right in the pan, saving time while cooking. Moms can save time by cooking large stir-fries without switching pans to add in the noodles. Skillets make shallow frying meals super easy.
The best utensils
Without utensils, a kitchen is bare. There are a few that every kitchen needs to make life a lot easier.
Quality knives
Knives are single-handedly any chef's favorite tool. Without a sharp quality knife, most home cooks and moms would probably throw in the towel and call in a takeaway. Blunt blades can slow down the prep process and waste vital time.
Try getting your knives sharpened regularly and invest in high-quality knives that will last you a lifetime. Different knives serve different purposes; opt for a set from the same brand to get the best out of your kitchenware.
A great can opener
There are few things more frustrating than not being able to open a can when you need to. An excellent can opener is a quick way to save time, frustration and get your meal ready on the table without a hassle. Old school tin openers that require a hole in the can before you can hack it open are a thing of the past!
Kitchen scissors
Kitchen scissors are a necessity in every kitchen. From quickly cutting spinach and herbs to cutting chicken breasts into small pieces, there are few things that you cannot use a good pair of kitchen scissors for. Cutting spaghetti into smaller pieces for the little ones is a lot easier with scissors.
All superheroes have fantastic tools
Moms are real-life superheroes, and they deserve fantastic tools to match their kitchen skills. Whether you're a mom looking for new equipment or an aunty that needs a kitchen upgrade, there are a few tools that you shouldn't live without!