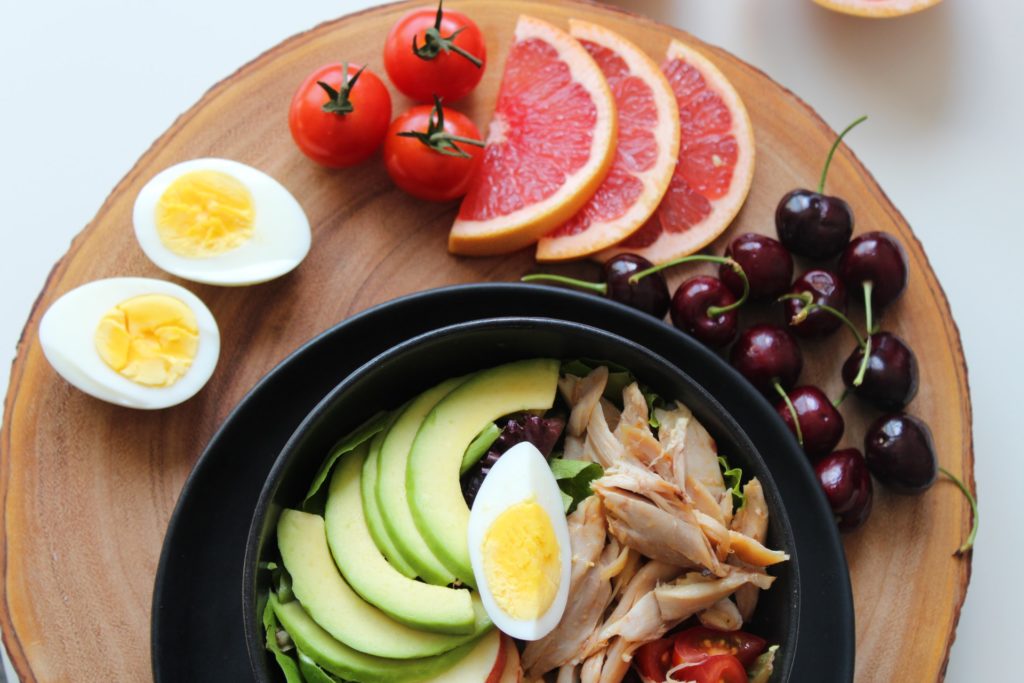 Students are often too busy to eat healthily. More than they say that you need to cook on your own to avoid fast food, take-out, and other food garbage. Yet, cooking on your own requires much time to spend on shopping, preparation, cooking itself, and cleaning afterward. But there is no need to panic or give up a healthy diet since there are ways to eat healthily even if you have no time to cook.
Discover the ideas to eat well, care about your health and reduce the time waste on the cooking process.
Frozen preps
The primary solution is to get the use of the time when you have it. If you have the weekends in, use them for preparatory cooking to supply yourself with ready meals for the whole week.
Cook dishes in a bulk and freeze them up. Make wraps, soup sets, pre-cut veggies, and fruits. Store everything in the fridge or freezer with stickers on including date and dish inside. Besides, you'd better use glass containers and special freezing bags. This will prolong the life of your dishes and keep all the vitamins and nutritious elements for you to consume later.
Healthy microwaves
A microwave is a safety ring for a student. It works fast and preserves useful elements in your food. In addition, there are plenty of healthy diet recipes you can cook with the help of a microwave.
Steam veggies or fruits. Soak any cereals or legumes overnight and heat them up in the microwave. Macaroni, cheese, and milk will be another great combination. In short, there is a list of recipes where you can put the ingredients in a cup, set a microwave timer, and search for correct essay services or check your phone while your food is preparing without you being involved.
No-cook breakfast
The biggest issue of lacking time for cooking is in the morning. You are running late since you have been studying till midnight, so you drink a glass of water and head to lectures without breakfast or get some fast and greasy snacks on the go. Neither of the options will add to your health.
On the contrary, there are easy ways out to prepare fast and nutritious breakfast. Cereal, milk or yogurt, and fruits need only pouring and stirring. You can also use dinner leftovers for a fast sandwich to accompany your cup of tea or coffee. Your prep-cut veggies will make a tasty and nutritious salad with some whole-grain crackers and virgin oil.
The ideas for fast no-cook breakfast are numerous. The only thing for you to remember is to make your breakfast healthy and never skip it.
Dry snacks
A vending machine is the last option for you to get a snack or lunch at. Instead, you'd better prepare some dry snacks ahead and carry them in your bag for a quick and healthy bite. A mix of nuts and dried fruits will be the best option. Buy, wash, and dry or roast them, then pack in zip-bags to have them ready to grab and go anytime later. Dry fruits and nuts are full of vitamins and nutritious elements. They will be great to accompany a yogurt, a cup of coffee, fruit and veggie salad, or anything healthy you opt for.
Moreover, remember that you can get fresh fruits and veggies and a water bottle with you to get full and energized in the middle of a workday.
One-pot dinners
When you still decide to cook dinner but cannot boast about much time at your disposal, there is a great idea to your liking. One-pot dinners will save your time and efforts waste on all the processes. All you need is a thick-bottom casserole or pan and a good recipe. You can also use your pre-cut veggies from the fridge to make the process faster. You will commonly start with frying some ingredients in casserole first and adding others along with water or some broth to let the dish simmer until it is ready. If you need to add meat to your one-pot dinner or any other dish, you'd better pound it out to get the meat prepared faster.
Even if it takes some time until you can dish your one-pot dinner out, at least you won't need to be seriously involved so that you can do any other activities simultaneously. In addition, you will have only one single pot to clean after cooking.
Goodies from the supermarket
If you haven't prepared anything in advance but still need a meal cooked fast and healthily, you can cheat a bit. A good supermarket will give you a hand in it.
You can buy already steamed or stewed veggies, or rotisserie chicken, or some salad. Add any of the points to a side dish or wrap in a tortilla, and voit la, you've got your lunch or dinner ready.
Mind not to follow the temptation and buy some French fries or burgers in the supermarket. Otherwise, you will get a fast meal but it will harm your health instead.
Conclusion
Even if you are busy with academic and social life but still care about your health, you can easily find some time to cook. The secret is in optimizing cooking processes and choosing foods and recipes to waste less time but get more nutrients. Cook in bulk in advance and freeze dishes for the whole week, use the microwave for some simple but healthy dishes, opt for no-cook breakfast when you lack time, prepare one-pot dinners to optimize cooking sessions, cheat with goodies from the supermarket.
Get inventive, cook wisely, and you will stay full and healthy with no hassle.
Author's bio
Matthew Ellington has years of experience working with different types of writing. Currently, he is working at Pro-Papers company, where he is writing blog articles about everything. In his free time, he likes roaming the streets of New York with his Olympus taking photos of the best spots in the city.