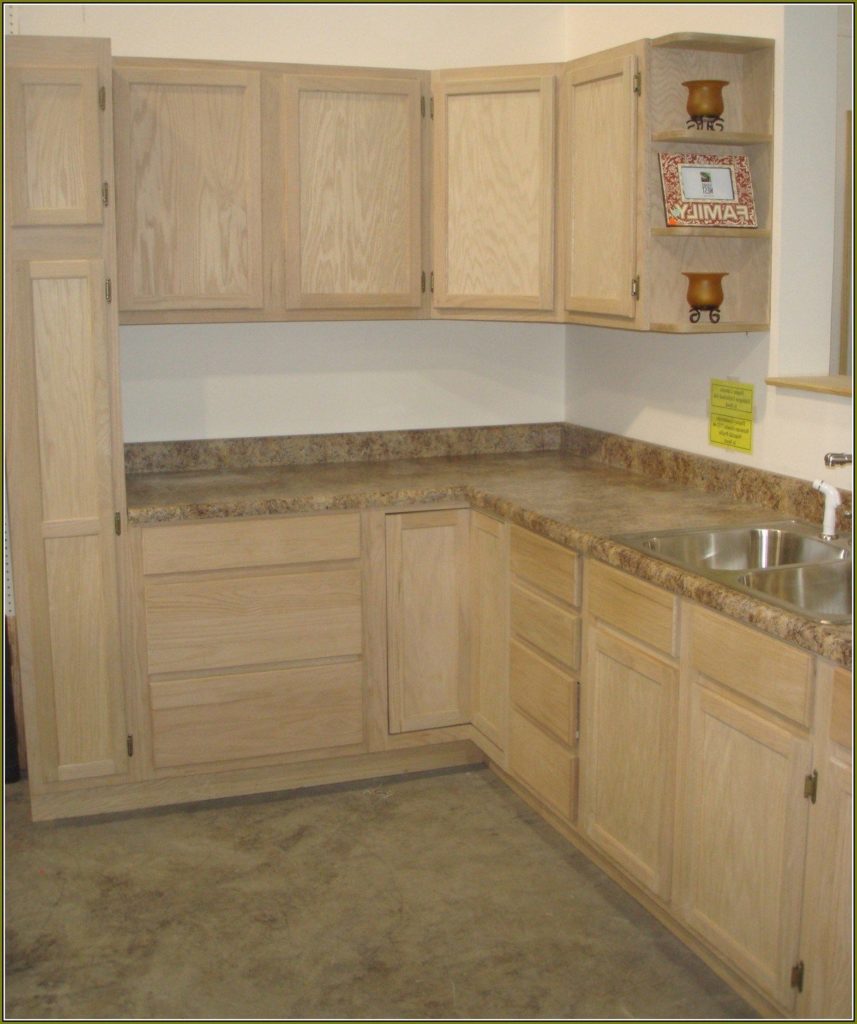 A big cost in remodeling your kitchen is replacing the cabinets. A great money saver is to buy discount kitchen cabinets. These maybe cheaper but they are not necessarily of lower quality. You just need to know the types of kitchen cabinets available and the construction processes to get the best deals.
Types of kitchen cabinets
Stock kitchen cabinets
The majority of discount kitchen cabinets are of this type.
They come in standard shapes and sizes so take your measurements carefully to be sure they fit where you want them to go. If need be consult a retail outlet to make sure ensure your choice will fit in your kitchen.
These cabinets are usually available in only a limited number of styles.
Being stock items, they are shipped quickly.
Available with limited style options, they are easy to compare and inspect before you buy them.
It is often possible to save more by buying them unfinished and doing the painting or staining yourself.
Semi custom kitchen cabinets
These are the most popular types of kitchen cabinets.
These are based on a number of standard styles and finishes – more than those available with stock cabinets – so you will have more options to choose from.
Normally made of better quality materials than stock cabinets, they are made to order to fit your kitchen.
These are more expensive than the stock cabinets.
Custom kitchen cabinets
These are not available on discount unless the manufacturer has surplus from another order.
These are the best in terms of quality, using the top quality materials and finishes.
Since they are designed specifically for your kitchen, they are available in the widest range of design options.
Besides being the most expensive, the shipping time will also usually be the longest.
Finding discount kitchen cabinets
1. Remember that the simplest designs are always the cheapest.
2. The Internet is a great option not just for online stores but also for major warehouses and retailers whose websites will contain details of models and prices. TheRTAStore.com is one of these websites offering discount kitchen cabinets online (sponsored link).
3. Besides searching for suppliers, the Internet also has many price comparison sites, many of which include product reviews so that you can learn about the product first hand from user experience and not just advertising.
4. Media advertising is another source for information. Keep an eye open for TV, magazine and newspaper ads for discount kitchen cabinets and for kitchen furniture sales. Check the Yellow Pages.
5. Factory outlets are a good option since you are buying at factory prices without any additional retailing costs.
6. Factory outlets often offer ready to assemble cabinets which are cheaper than the ready to fit ones. A great option if you are comfortable with doing the assembly yourself.
7. Kitchen cabinets used as demonstration or floor models in shops are sold at a discount. Since they are meant to impress the buyer they look good, but check for signs of wear before buying them.
8. Keep an eye open for discontinued lines and designs. These are perfectly good, but being old designs are sold at lower prices than current models.
9. Slightly damaged goods or "seconds" are sold at highly discounted rates. These do not have production defects which a good manufacturer will catch and reject during quality inspection, but are usually items with handling or shipping damage. This damage takes the form of surface scratches and minor chipping and are often unnoticeable except on detailed inspection or may be on the rear of the cabinet where it will never be seen. Examine them carefully before buying.
10. Be ready to negotiate. Discount kitchen cabinets have flexible pricing and these will vary from shop to shop. Tell a retailer of a better offer from another shop and see what he then has to offer.
11. Spring is when many people remodel their homes. Since this is a high competition period, discounts and special offer are often available. Again, do not hesitate to negotiate.
12. A common mistake many people make is to overlook the impact of shipping costs on the final price of kitchen cabinets. The nearer the supplier is to you, the lower the shipping cost.