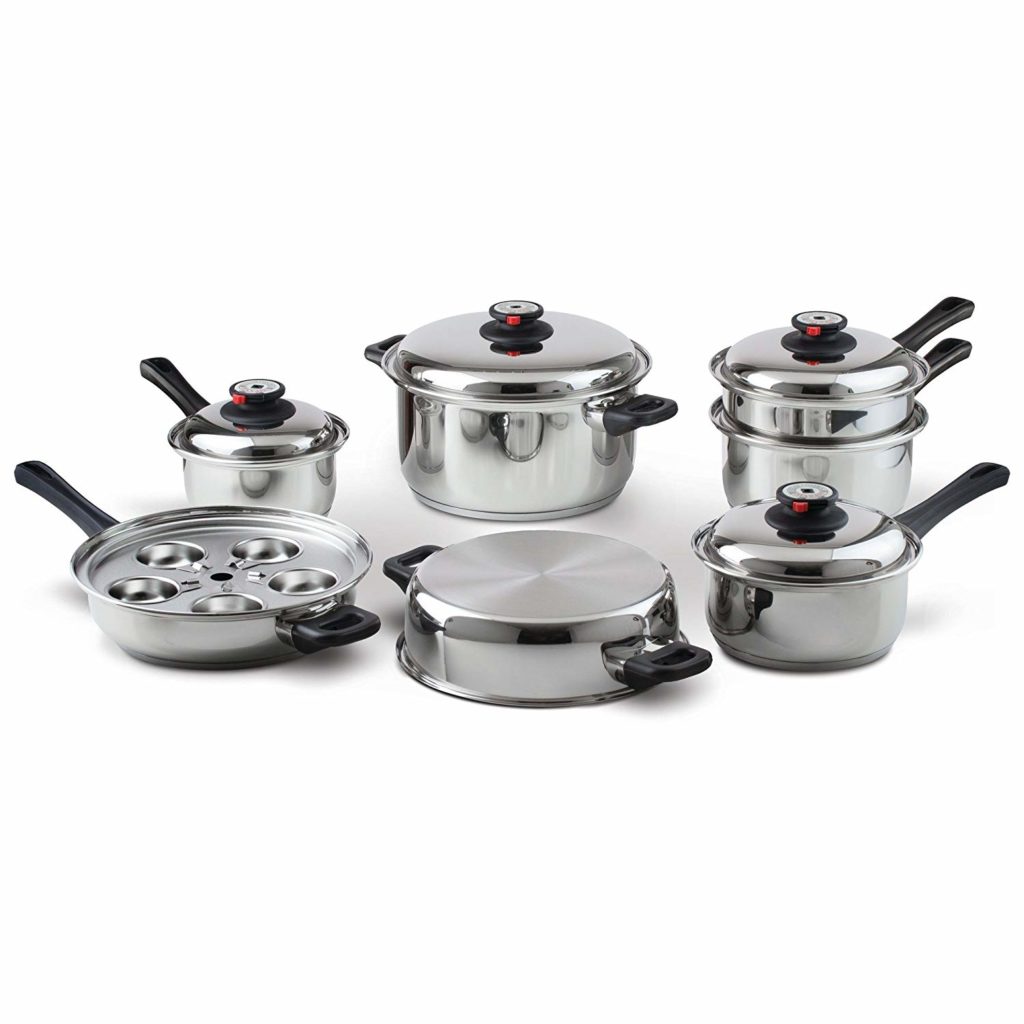 Cooking foods in water often results in the loss of nutrients and flavor and can also change the appearance of the food, often making it less visually appealing. With waterless cookware, the natural juices of food is converted into steam which cooks the food. Of course, some dry foods like rice will require some water added since it needs to absorb additional water to make it edible, but most foods have adequate amounts of their own juices or retained liquids to create enough steam to enable cooking without any additional water being added.
The benefits of waterless cooking as compared to conventional methods
Waterless cooking results in the food not only retaining more flavor, but also that vitamins and minerals are not lost, thereby making it healthier. Food cooked in waterless cookware also keeps its natural colors and textures, which makes the food more visually appealing and enables crisp foods keep their crunchy texture.
Waterless cooking works on the principle of evaporating foods' natural juices which turn into steam and forms a seal along the edges of the specially designed lids thus preventing any of the vapors from escaping and enabling the food to stew in its own juices. The steam continuously rises to the top, condenses and falls back onto the food, ensuring that it stays moist and juicy. This allows the food to cook at a constant temperature and the vessel's heat retention ability means less heat is required resulting in energy savings.
Waterless cookware is made from high grade stainless steel, often of surgical quality which is unaffected by heat, so there is no chance of any metallic taste entering the food. Stainless steel is durable and rust resistant. Since steel is a poor conductor of heat, layers of copper or aluminum, which are good heat conductors, are sandwiched between two layers of stainless steel enabling the vessel to heat quickly. An iron core is added to the vessel so that it can retain heat for a long time. Since the various layers ensure that heat is spread evenly all over the vessel, no hot spots develop so there is no burning of food meaning oil does not have to be used, and no burnt residue, which makes cleaning much easier.
Things to keep in mind when buying waterless cookware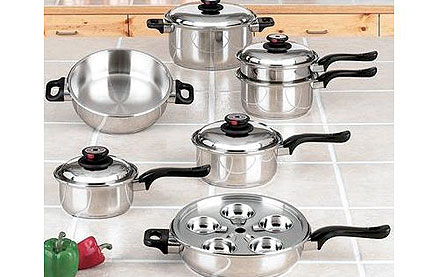 1. Waterless cookware will have either a thermometer to indicate the heat in the vessel or a valve that allows steam to escape when a specific pressure has been reached. Waterless cookware with thermometers is cheaper, but they require constant monitoring to keep an eye on the heat. The ones with the pressure valve direct the excess steam into a whistle which alerts the cook that the required temperature has been reached and either reduce the heat or turn it off.
2. The thicker waterless cookware is because of the greater number of plies, the better. More layers mean that the heat spreads evenly throughout the vessel ensuring there are no "hot spots". The thickness also reduces the chances of the vessel warping. Good waterless cookware will have at least 5 plies. Cookware with a greater number of plies is also available, but the more the plies, the heavier it is and this may cause problems for the frail or those with physical disabilities.
3. Waterless cookware can be expensive, often costing over $1000, but it should be kept in mind that it will produce healthier food and money will be saved because of the lower energy consumption and reduced cooking time.
4. The best option is to buy waterless cookware which has a lifetime warranty. Make sure that you follow the manufacturer's instructions on cleaning and maintenance to keep the warranty valid.
5. Some cookware sets have a carbon steel layer making them suitable for induction cooking.
6. Look for waterless cookware that allows you to stack cook, which means you can cook different dishes at the same time, by placing the dishes like a stack, one on top of the other, which saves both time and energy.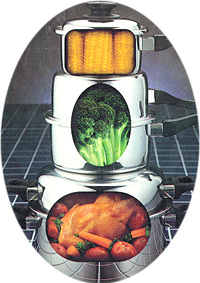 7. You can buy either single vessels or complete waterless cookware sets which comprise of saucepans, roasters, skillets, egg cups, utility racks, stockpots, sauté pans and so on. Buy a waterless cookware set that has only the utensils that you will use. You can add to the utensils later on if you feel the need.
8. Among the well known manufacturers of waterless cookware are NatureSeal, HealthSmart, Maxam, BelKraft, World's Finest, Chef's Secret and West Bend.
Click here for the best deals on waterless cookware
#CommissionsEarned