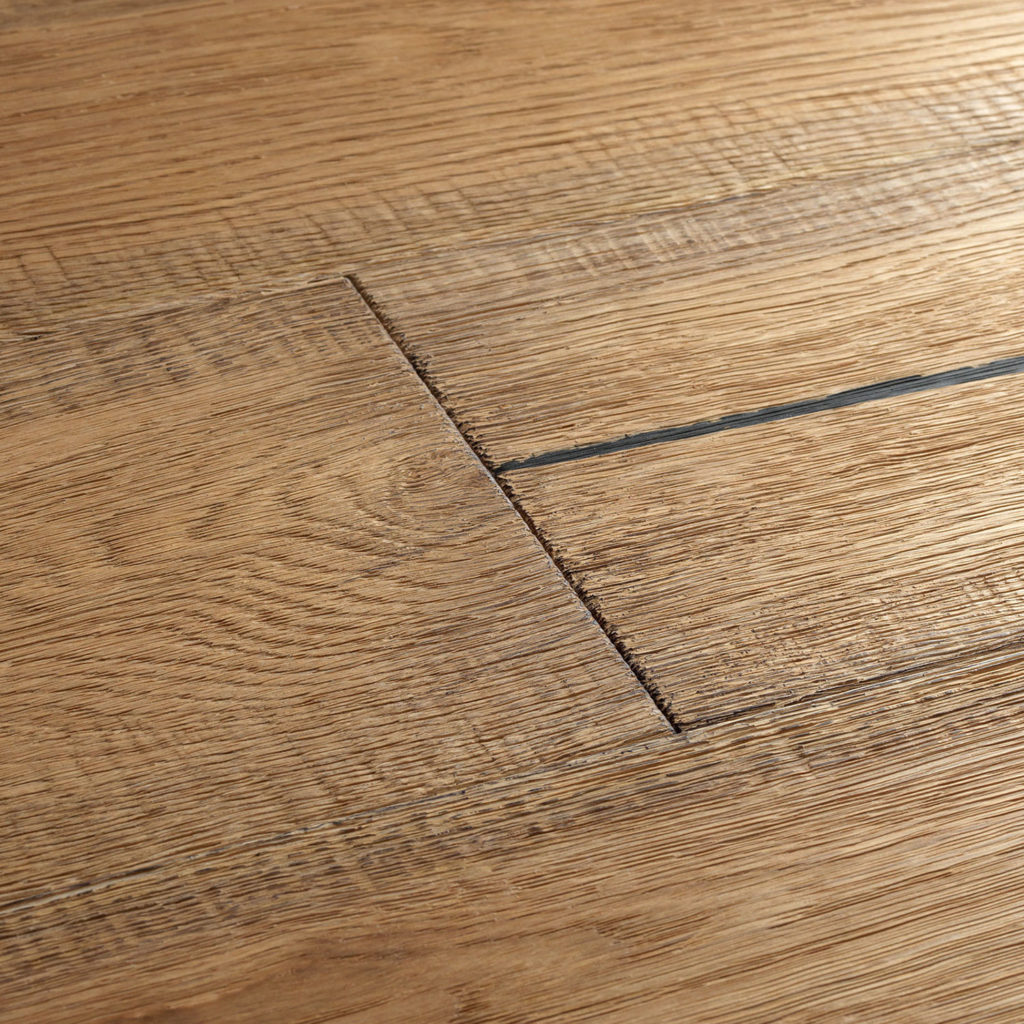 Wood flooring can be more than traditional flooring options; however, it will add class and value to your home. Hardwood floors are highly sought-after by homeowners and prospective home buyers; therefore, wood flooring is an investment. Wood flooring is a great option and if taken care of, will last the entire life of your home. While, there is upkeep involved with wood flooring; however, the original wood should last throughout your homes duration.
Upkeep includes having to refinish the floors every now and then; however, you can consider this to be an advantage to having wood floors in your home. If the floors become dull, you won't have to pay to have the flooring completely replaced like with having to install new carpet and padding. Just by refinishing the floors you can make them look new again at a fairly reasonable price, whether you pay to have someone do it or you do it yourself.
Wood flooring comes in a variety of different types such as, cherry, maple, oak, birch, beech, pine, walnut and even mahogany. The natural design located within each piece of wood will add that much more of a visual effect. Wood is just a naturally warmer material than say tile and it will help to add warmth to your home. Because it does not harbor any type of mold, mildew, and so on, wood flooring is actually a perfect choice for those who have sensitivities to different things and/or allergies.
If you are on the "green" bandwagon, then wood flooring can definitely have its drawbacks. Obviously, wood flooring is made from cutting down trees; however, you can buy reclaimed wood flooring, which is actually recycled.
Cost of wood flooring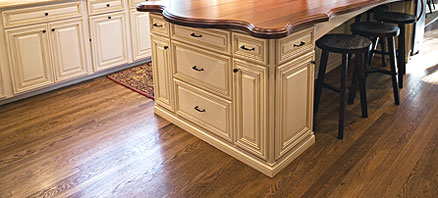 The cost of wood flooring can be quite costly. Most types begin around $3 per square foot. The more exotic the wood, the more expensive the price will be, as with all other products. This estimate does not include the installation price if you want someone else to install the floors for you.
Tips for buying wood flooring
1. You will want to use hardwoods such as Oak, Maple or Ash in high traffic areas such as the kitchen or bath. Areas that draw a lot of moisture will also be better suitable with hardwood flooring from these species.
2. There are different types of grades when looking at wooden flooring. First grade is considered the best; however, if you are looking for a cheaper version then the Second grade will be your option. Second grade flooring will have minor blemishes here and there but will provide you with a similar product for less money. The blemishes will not affect the floor's stability and can still prove to be a great option for you.
3. You can add designs to your floor by opting for different colors of wood. You can make a border around the edge or you can even add interest by choosing a contrasting floor as compared to your cabinets; however, make sure that you stay with the same "feel". If your cabinets are rustic with that old school charm, then opt for the same type of wood flooring, even though it may be in a different color.
4. There are several different options of wood flooring that are available on the market today. There is pre-finished, unfinished and even engineered wood flooring. Pre-finished wood flooring is best for rooms like kitchens as it often has high-quality finishes of Aluminum Oxide or Polyurethane. Thus it is more immune to spills, humidity and high temperature. Engineered wood, also called composite wood or man-made wood is manufactured by binding together the strands, particles, fibers, or veneers of wood, together with adhesives, to form composite materials. Because of this, engineered wood floors are extremely sturdy and are also good for kitchens. Visit your local dealer to learn all of the differences between these types and find out which one will work best for you.
Wood flooring installation and maintenance
There are different installation methods when it comes to wood flooring options. They can be floating, glued, nailed and/or stapled. Depending upon what type you bought will help to determine the type of installation method that is used. Professional help in this category can prove to be your best bet, even though it may cost you a little bit more; however, it is better to pay to have your floors professionally installed so that you do not mess up your flooring by making mistakes. With the different climate changes, wood will retract or expand and this is exactly the reason why you do need the help of a professional when it comes to the installation process.
Maintenance of your wood flooring will depend upon what type of installation you have and the type of wood. Make sure that you follow the manufacturer's directions. You can help to protect your floors by using area rugs. Sweeping and mopping is usually the only requirements to properly maintain your floors. Wipe up any spills immediately.
How to get the best price on a wood flooring
BuildDirect appears to be one of the best places to buy the wood flooring from. Besides the best prices, their customer friendly policies make buying from them a pleasure.