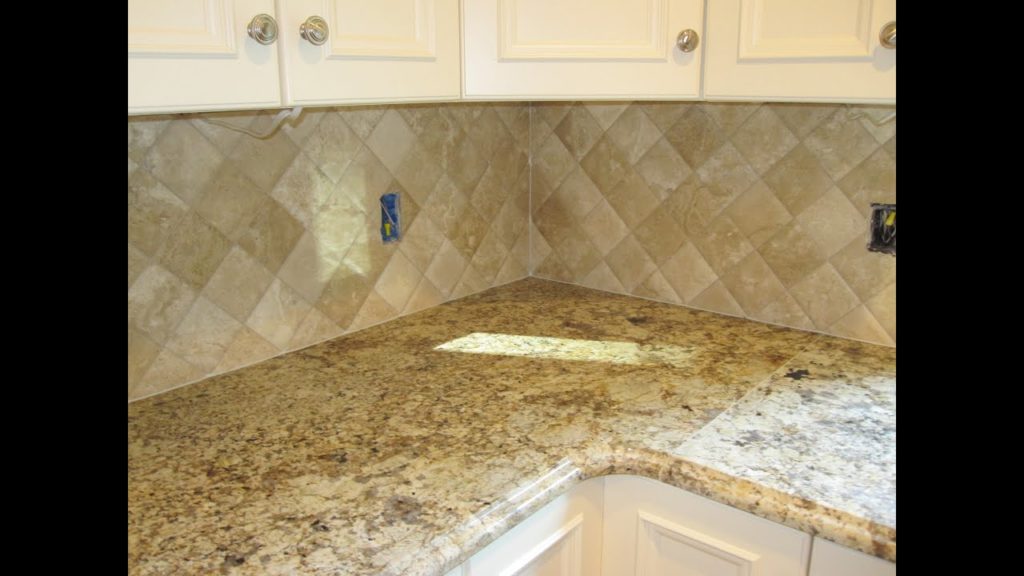 Thinking of renovating your kitchen? Maybe you have already picked out the new fridge, the brand new cabinets and other fixtures that you will have in place. But have you also considered a travertine backsplash?
Backsplashes of any sort are not only useful, but they also bring a gorgeous new dimension to any kitchen. Travertine backsplashes in particular offer a unique style and luxury to any kitchen it is installed in. You can usually find a travertine backsplash in any assortment of the following colors: beige, creams, gold, ivory, grey, coral red and deep walnut tones.
If you are seeking a travertine backsplash, chances are you will find them in tile form in any of the following sizes:
12×12 inches
18×18 inches
Rectangular shapes
What is travertine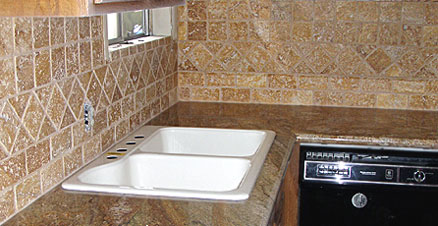 Travertine is commonly found in Turkey, Italy, Mexico and Peru. This stone forms from geothermal springs. In its natural form, often algae, macrophytes, and other organisms can be found living on the service, which is what also causes the holes or "porosity" of the rock (don't worry, if you're not a fan of the "hole"-like appearance, installers will often fill these with grout. You will find them in "filled" and "unfilled" forms).
Travertine is a natural stone, making it extremely durable and hard.
Why choose a travertine backsplash
Not only will the addition of a travertine backsplash improve the appearance and value of your home, but it is also very unique and is a one-of-a-kind piece of art.
With proper maintaining, a travertine backsplash will last for decades. You also have a wide selection of different finishes for it:
Polished (shiny and almost mirror-like appearance)
Honed (smooth and slightly shiny)
Brushed (for a grainy, natural look)
Tumbled (more texture than grainy, also a very natural look)
Unlike other areas of the kitchen, when properly cared for, a travertine backsplash will also not stain or discolor, so it will continually keep your kitchen looking fresh and fashionable.
The cost of a travertine backsplash
For travertine tiles, the price can start from about $2 upwards per square foot (this does not usually include the cost of installation). If you have noticed that some travertine tiles cost more than others, this is because the following factors are taken into account:
Where the travertine is from
The tile size
Thickness of the tile
Rarity of color
Rarity or "trendiness" of the pattern
Size of coverage
Travertine backsplash buying tips
1. It is always recommended that, when purchasing tiles, you buy too many rather than too little. This way, should any tiles become damaged or if you require more coverage, you will have the same style of travertine backsplash tiles. You will also want to be sure that you spend the extra money to buy tiles that have been calibrated and beveled (these are higher quality tiles that will be sure to last).
2. If you are torn about what finish to have on your tiles, consider having polished, filled ones as these are far simpler to clean. Also consider mixing and matching both tile sizes and colors to create a completely unique and personalized travertine backsplash.
3. In case, you already have travertine floor, you may want to choose the same travertine as your backsplash (probably, a smaller size). Or maybe, if you have travertine countertop, just continue the counter up the wall, with the same backsplash – making it consistent in appearance.
4. If you use large travertine tiles, you will have less to clean as it reduces the number of grout lines.
5. Lighter shades will reflect more light on the work surfaces – such as your sink, cooking range and countertops.
6. You can use your travertine backsplash in a brick fashion. These are made of small rectangular travertine tiles, and look very attractive. You will find this available in small tiles on sheets, and to facilitate easy installation, the sheets are backed with a strong mesh.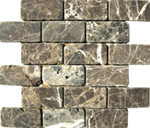 How to install your travertine backsplash
As with the installation of most rock-like surfaces, it is best to call a professional to install them for you. If handled incorrectly, travertine has been known to easily break or chip, either during the installation process or later on.
The installer will ensure that the surface you are using is both dry, clean and flat (this may require some minimal sanding) and they will then lay out the tiles in such a way that the spaces between them are straight and as thin as possible. The tiles will then be leveled and any gaps and spaces will be filled with grout. A sealant will then be applied, though take note of how this is done: you too will need to seal your travertine backsplash from time to time.
Knowing where your layout is going is also important and the size and placing of the cuts are crucial to the look and strength of the finished travertine backsplash.
How to keep your travertine backsplash looking new
Be sure to read the manufacturer's instructions on how to maintain the appearance of your travertine. As travertine is a very porous rock, it is important to clean it with only warm soapy water and to not use any other sort of chemicals or abrasive materials. Be sure to also clean up any tomato, orange juice or other acidic-type stains as soon as they happen as these can discolor and stain your travertine backsplash.