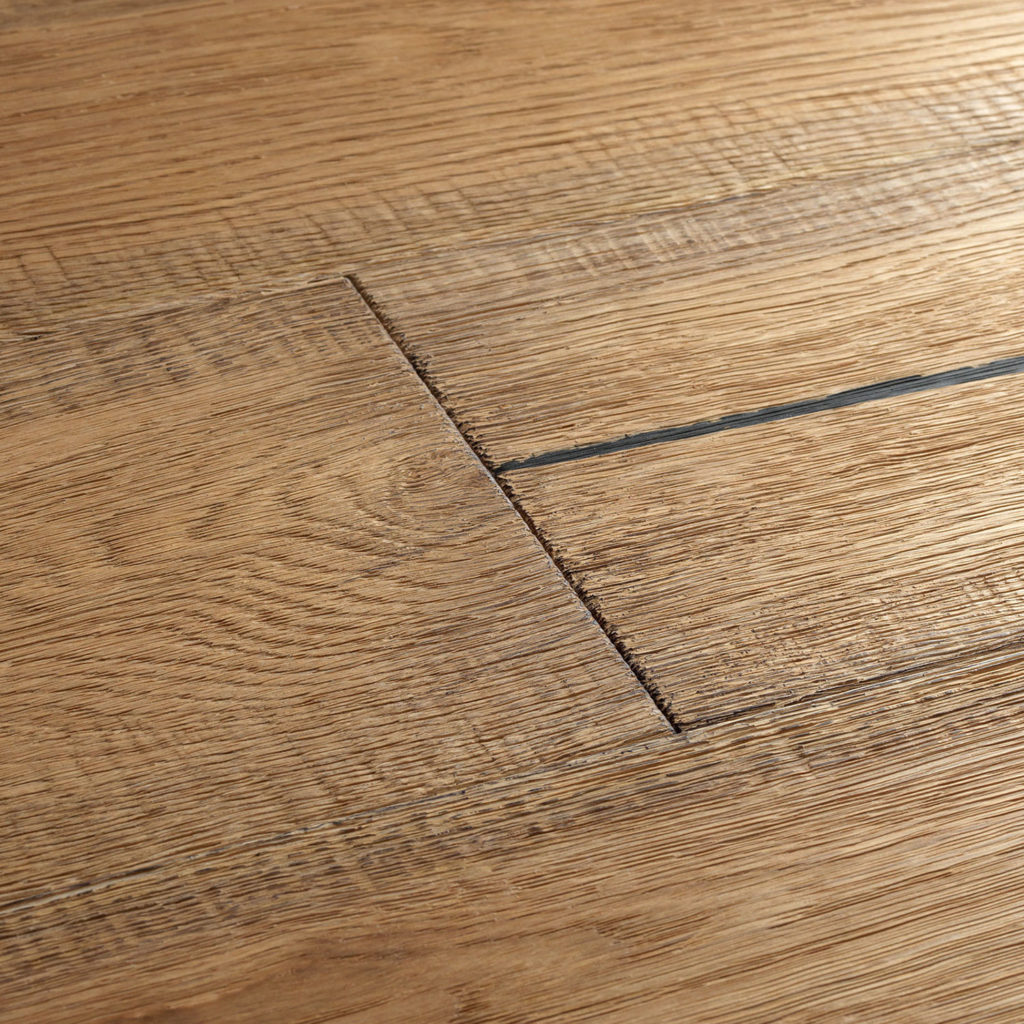 Oak flooring is resilient, resistant to staining, and looks great with any kitchen décor. The quality of an oak floor is very hard to miss, and because wood flooring in general has such superior quality to laminate or carpet, upgrading to a wood floor can add value to your home as well.
Adding an oak floor to your kitchen adds so much style to your home. Wood floors are elegant and beautiful, no matter what they are paired with.
For rooms like the kitchen, oak flooring is particularly beneficial as it provides an easy and warm feeling on the feet.
The great thing about oak flooring is that it is extremely long lasting and versatile. It is important to remember that once your oak floor is a little older and the floor is beginning to look worn, it is possible to refinish the wood to make it look like a brand new floor for very little effort and cost. Your oak floor can be sanded down and re-stained in a darker or lighter color to match a completely new style.
There is however, one big drawback with regards to oak flooring – it is neither ecologically friendly nor is it sustainable. Though reclaimed woods are utilized for making different wood floorings, a major portion of it is made by cutting down trees – to use as lumber.
Cost of oak flooring
Oak flooring is considered "mid-range" on the budget scale, but the quality can stand up to that of any expensive hardwood flooring available on the market.
Pricing will be affected by factors such as construction of the wood, the manufacturer, the quality of the wood, the thickness of the boards, and how difficult it is to install.
You must keep in mind that oak flooring will save you loads of money in the long run because of its durability.
The price starts around $2 per square foot – and this does not include installation costs.
Tips for buying oak flooring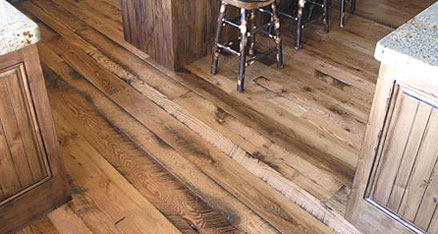 1. Oak is available in two natural colors – red and white. The white is not really a pure white but sort of a beige color which makes the interiors look bright and spacious.
2. Because oak is a light colored wood, it can either be left its natural color, or stained almost any color. This makes for very versatile options when flooring your kitchen in oak, because you can use the wood in its natural form to match very light color palette, or you can stain it a darker color to match dark color schemes.
3. Oak flooring is also available in pre-finished and unfinished types. The unfinished variety is cheaper, however you will find that pre-finished oak flooring is best for kitchens because these have high quality finishes which have been applied to it at the factory. Therefore, they are stronger and more resistant to scratches, spills, UV rays and humidity. You will also find that the warranties with pre-finished floors are better than with the unfinished variety.
4. Engineered oak flooring is another type of pre-finished oak flooring. It is manmade and made up of layers of plywood that make up the core or the underside of the flooring and another layer which is the upper surface is made of solid oak. Both the core and the top layers are made in such a manner that the layers are cross laid on each other. Due to this, you will find that engineered oak floors are strong and are especially good for kitchens that are either at ground level or below. They are generally more immune to humidity, spills and extreme temperature and are dimensionally stable.
5. For under floor heating, this engineered oak flooring is very effective.
6. Engineered oak floor is also more ecologically friendly. This is because the plywood is constructed of softwoods that grow quickly and are plentiful. Thus, less oak is used.
7. Oak flooring is available in three grades. These grades establish the quality of the wood. Of course, the highest grade is the best. You will find that the lowest grade does have the most imperfections, however it is nearest to the natural beauty that the wood has.
8. What you should also know is that the thicker the wooden boards are the stronger the flooring is, and so the thickness of the oak flooring is important aspect to consider when investing in oak flooring.
9. You will find a wide variety of styles in oak flooring.
Plank flooring – consists of wider, linear planks of oak.
Strip – which is linear oak flooring, but is not that wide.
Parquet – a series of oak flooring that is geometrically arranged.
Installation of oak flooring
Oak floor installation can be done as glued, floated or nailed.
A qualified and experienced contractor is advised for assisting in installation process.
One thing about oak flooring is you need to be concerned about how the oak is going to react to the change in climate through the year. As conditions become dry, wood retracts naturally and re-expands as moisture is released back into the air. This is one of the biggest reasons you need a professional.
Upkeep and maintenance of oak flooring
With regards to cleaning and maintenance, strictly follow the manufacturer's instructions, as wood flooring needs more care than other types of flooring material.
Damp mopping combined with vacuuming is the best way to clean your oak floor.
Use rugs on key areas in your kitchen such as near the sink. This will help prevent scratches and indentations.
Wipe any spills on your floor immediately. Don't allow it to sit there as it will seep into the crevices and make the planks swell.
How to get the best price on an oak flooring
BuildDirect appears to be one of the best places to buy the oak flooring from. Besides the best prices, their customer friendly policies make buying from them a pleasure.