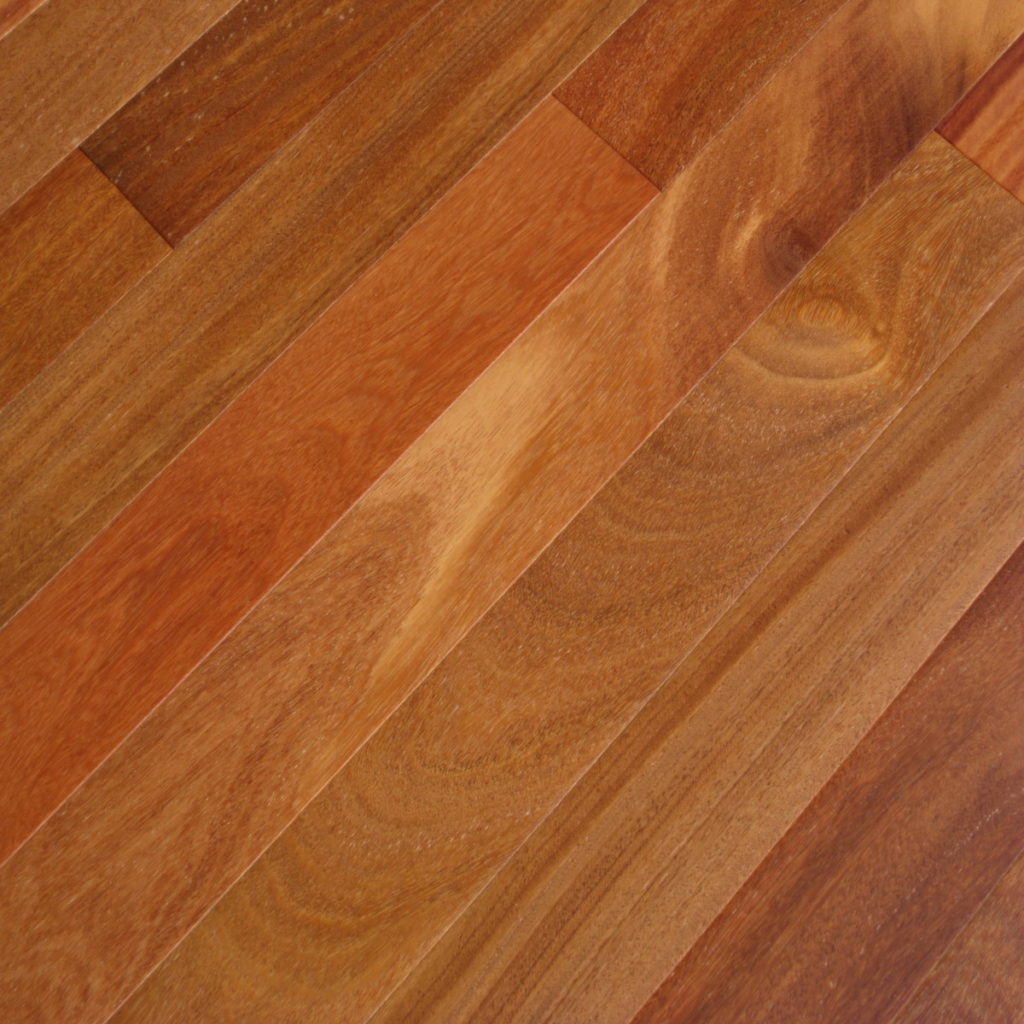 Teak is strong, sturdy and beautiful, and therefore it is an ideal choice for kitchen flooring. Teak is as hard as Oak and lasts for a lifetime. Teak is very dense as its grains are tightly packed together. Teak flooring is therefore naturally resistant to fungi, insects and rotting.
Being naturally endowed with oil content, teak resists moisture and is best suited for moist places such as the kitchen. Teak flooring is not affected by the fluctuating kitchen temperatures and does not get warped in humid conditions.
Teak (Tectona) is grown in the tropical regions of south Asia and southeast Asia. Although teak is mainly exported by Indonesia, Myanmar and Thailand, teak plantations are being carried out in other parts of the world as well. This is because this yellowish brown hardwood is preferred for kitchen flooring all over the world.
Due to its aesthetic appeal and durability, teak flooring not only gives your home an elegant look, it also lasts longer and gives you value for money. Furthermore, teak floor increases the resale value of your home.
Cost of teak flooring
Apart from the cost of installation, you can buy teak flooring for $4 per square feet and upwards. Pricing depends on certain factors such as the quality, size and thickness of the planks. Unfinished teak is cheaper than prefinished teak. However, you will incur extra costs for sanding and finishing if you buy unfinished teak.
Also, every manufacturer has their own price range. Taking into consideration the fact that teak floor will last for generations, it is a great long term investment.
Other natural factors that affect the price of teak flooring are the near extinction of certain species of teak, the long time it takes for teak to mature, the limited geographical area where teak is grown and the space requirements.
Tips for buying teak flooring
1. There are different styles of teak floorings: parquet, which is series of flooring pieces arranged in a geometric design; plank flooring, which are linear and wider planks of teak; and strip, which is linear flooring that is not as wide.
2. In these days, when environmental awareness and care is of utmost importance, FSC (Forest Stewardship Council) certified teak flooring should be opted in for. This ensures that teak is well utilized without depletion of natural forest resources.
3. Teak flooring is available in different quality grades. The higher the quality grade, the more uniform the pattern and color will be. On the other hand, lower quality grade teak floor will have larger color variations and may have knots. First grade teak is always the best as far as quality and looks are concerned. Some prefer lower grade teak due to its natural rustic look.
4. Choose larger planks if your kitchen is bigger and vice versa. This is to avoid too many joints and minimize cleaning. Shorter planks work fine for smaller kitchens.
5. If you want a sturdier feel to your teak floor, it is always best to go in for thicker planks as they give more solidity to teak flooring.
6. As in other hardwood for flooring, teak also comes unfinished or prefinished. Unfinished teak flooring is more rugged and can be sanded and polished as per your tastes. Prefinished teak flooring is more preferable as it is treated and coated in order to preserve its quality and strength. Any excess moisture is also gotten rid of with the factory process. Although prefinished teak flooring is comparatively more expensive, it is best suited to kitchens with a high level of activity, as it has a higher resistance to humidity, spillage, scratches and the harmful effects of direct sunlight. Furthermore, it carries a better warranty.
7. These days engineered teak flooring is becoming very popular. This is because it is specially manufactured in the factory and the teak is reinforced by using a lower layer of fiberboard or plywood to give it stability and durability. The lower plywood layers and the upper teak layer are placed perpendicular to each other and subjected to extreme pressure at the factory. The end product is stronger and good to look at. If your kitchen is at ground level or below, engineered teak floor would be the best for it.
8. In addition, engineered teak flooring is also more environmentally friendly. The plywood is created of fast growing softwoods, which are abundant and thus uses up less teak.
Installation of teak flooring
It is recommended that you get your teak flooring installed only by experienced and licensed contractors. This is because correct installation plays an important role in how your teak floor will perform in the long run. The planks must be properly installed in order to keep them from getting warped or developing gaps in between them. Well installed teak flooring calls for minimum maintenance.
Maintenance of teak flooring
Always follow the guidelines provided by the manufacturer for care and maintenance of your teak flooring.
For best cleaning results, you can vacuum or swab your teak floor with a moist mop.
In areas of high foot traffic and areas where there is a possibility of spillage, you can place area rugs to lessen the impact and the resulting wear and tear that may be evident in the long run.
Do not let spilled liquid sit on the teak flooring, but immediately wipe it off. This will prevent the liquid from seeping into the gaps between the planks and causing the planks to swell.
Although teak floors can last a lifetime, they may show signs of wearing with time. As with any hardwood floor, you can refinish your teak floor and bring back the shine.