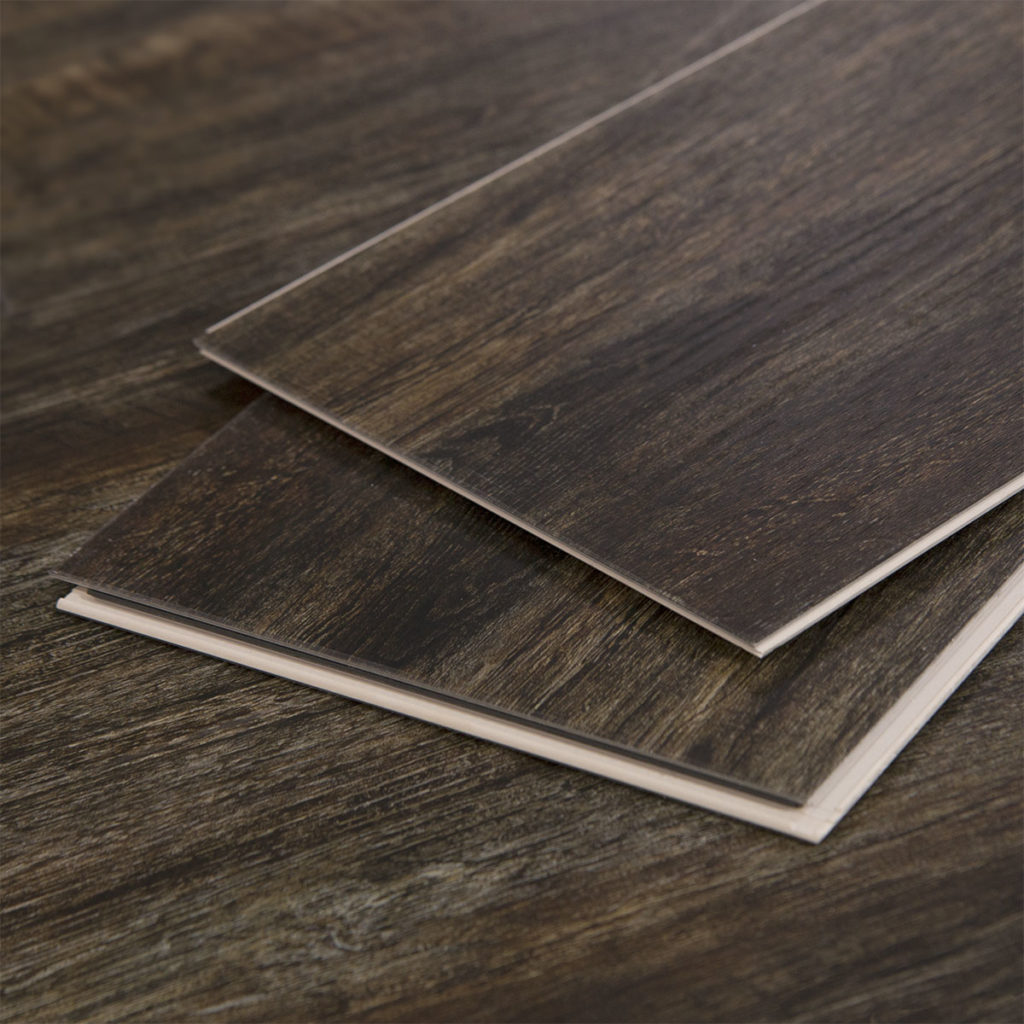 Plank flooring is traditional flooring that is made from solid wooden planks which are about 3" or wider. Due to the width of the planks, the natural color and pattern of the wood are well highlighted. Needless to say, plank floor looks and feels strong without compromising on aesthetics.
Due to its strength and durability, plank flooring has been the age old choice for areas of high foot traffic and moisture such as kitchens. Plank floors offer both extremes: sturdiness and comfort to the feet.
Wide plank flooring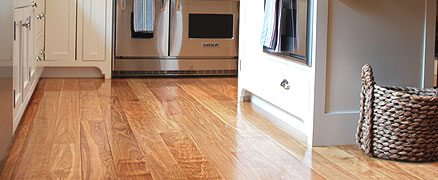 Wide plank flooring is a preferred type of flooring that uses planks that are up to a foot wide. This type of flooring dates back to the medieval ages when wood flooring was used for functional purposes and not decorative purposes. However, wide plank flooring has character and unmatched beauty because these planks are milled from older trees that have taken years to develop and gain girth.
Due to a high demand for the rustic features of wide plank flooring, recycled wide planks are mostly used. This is because there aren't enough wide girthed trees around to provide the timber for wide plank flooring. Also, cutting down the available trees goes against the environment. Apart from its resilience, wide plank flooring is extremely bio friendly and biodegradable. Therefore it does not put any load on the environment and is considered to be absolutely "green".
The natural texture, the whorls and knots, the large grains and the worm runs are appreciated by old timers, as they are reminiscent of the countryside. These rough characteristics are also sought after by modern home owners. No wonder even nail ridden planks become something to show off.
Wide plank flooring symbolizes antiquity and cannot be successfully replicated by the modern hardwood flooring industry. It therefore remains unrivaled by modern flooring designs.
Cost of plank flooring
No matter what your budget is, you can always satisfactorily fit in a decent plank flooring of your choice. Prices are dictated by the type of wood, the grade of timber, the finish, the width, and the thickness of the planks. Pricing also differs depending on whether you choose natural or engineered material. Manufacturing and recycling costs also play an important role in the pricing.
Tips for buying plank flooring
1. Since kitchens call for high activity, high temperatures and humidity, hardwood such as oak, Brazilian cherry, teak, maple or hickory are very suitable for plank flooring. Avoid pine and other softwoods as they will get easily dented and scratched.
2. First grade material has fewer or no whorls or knots, and is suitable for modern city kitchens. However, if you want a more natural look or are low on your budget, you can go in for a lesser grade of wood.
3. It is an obvious fact that thicker planks will give more sturdiness to your kitchen plank floor. So buy the thickest material you can afford.
4. Choose larger planks if your kitchen is larger and vice versa. Larger planks will give a seamless appearance to your plank flooring.
5. Keep your kitchen color scheme and theme in mind while choosing the color and pattern of your plank floor. Well installed plank flooring will not only stand out but will also blend well with rest of your kitchen décor without looking too loud.
6. You can choose between unfinished and pre-finished plank flooring. Unfinished flooring, although cheaper, will require to be finished at home with oil, stains or lacquer. Prefinished plank floor comes readily finished at the factory and is more resistant to spillage, scratching, moisture and the harmful effects of direct sunlight. Furthermore it carries a better warranty than an unfinished one.
7. For extra durability you can choose engineered plank flooring. This is a special type of prefinished flooring that is reinforced by adding an extra layer of plywood underneath the actual wood plank. Engineered plank floor is suitable for ground level kitchens where moisture is at the maximum.
Installation of plank flooring
The type of installation you choose will determine the cost of installation. So you will have to decide on whether you want your plank flooring to be floating, glued, stapled or nailed. Floating plank flooring is the quickest to install as each plank has a tongue that fits into a groove of the consecutive plank.
Installing your plank flooring may not produce the best results and may affect the durability of the flooring in the long run. Therefore always hire an experienced and licensed hardwood contractor to get the job done. A qualified contractor will see to it that your plank floor stays in shape despite changes in humidity and temperatures that it will obviously be subjected to.
Maintenance of plank flooring
Always follow the guidelines provided by the manufacturer for care and maintenance of your plank flooring.
For best cleaning results, you can vacuum and swab your plank floor with a moist mop. Do not use harsh liquid cleaners as they can mar the finish.
In areas of high foot traffic and areas where there is a possibility of spillage, you can place area rugs to lessen seepage and wear and tear.
Do not let spilled liquid sit on your plank flooring, but immediately wipe it off. This will prevent the liquid from seeping into the gaps between the planks and causing them to swell.
With time, the surface of your plank flooring may show signs of wearing. As with any hardwood floor, you can refinish your plank floor and bring back the original shine.
How to get the best price on a plank flooring
BuildDirect appears to be one of the best places to buy the plank flooring from. Besides the best prices, their customer friendly policies make buying from them a pleasure.