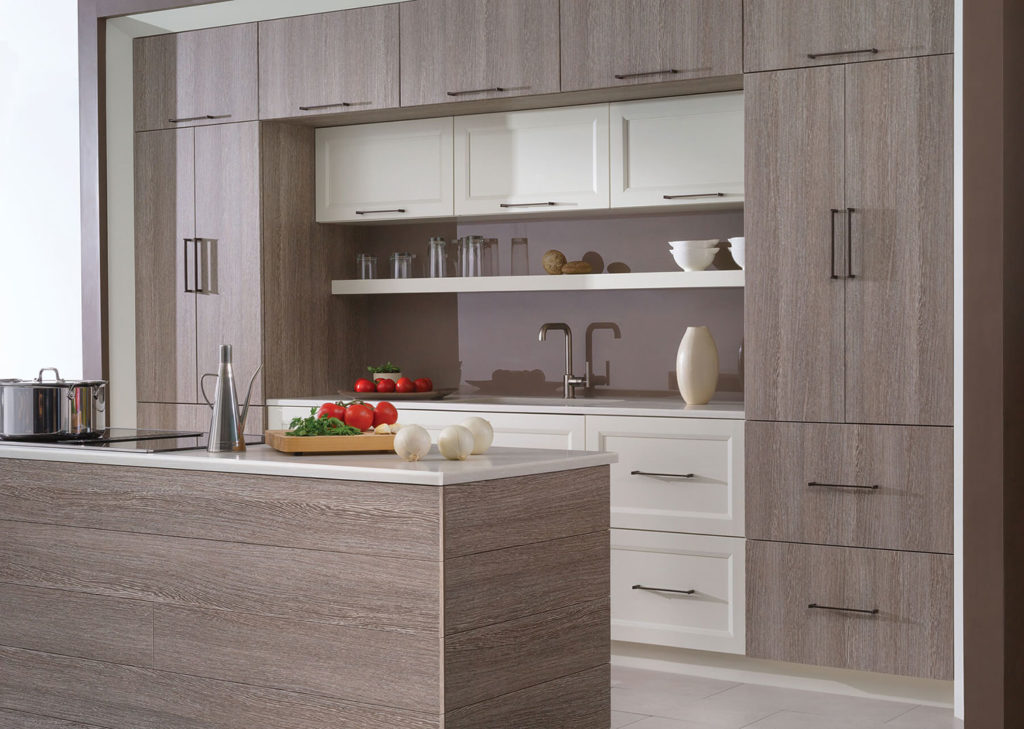 When you plan to remodel your kitchen, it is very important to lay a lot of emphasis on the cabinets. A well-done kitchen will have perfectly fitted cabinets that suit the general style of the kitchen. A quick and cost effective way of getting the perfect kitchen would be to buy stock kitchen cabinets.
Stock kitchen cabinets nowadays come in a variety of colors and sizes. Though they are available only in a limited number of styles, they make up for this with their functionality. Stock kitchen cabinets are mass produced to standard specifications and come pre-assembled or ready to assemble.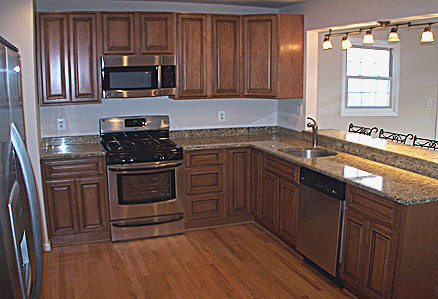 Here are few pointers to help you choose the best stock kitchen cabinet:
1. Needs – It is very essential to understand what your needs are before you choose a cabinet. For instance, think about how many shelves you would need to fit all your kitchen essentials. Stock kitchen cabinets have a few things you can usually customize like the number of shelves, so look for one that will suit your needs best.
2. Style – Stock kitchen cabinets are available only in a limited number of styles. These styles are usually quite neutral and they go with any type of kitchen decor. It is important however to compare all the different styles available before you choose one. You can buy the stock cabinets easily from any of the large home centers and also get to choose the finish and accessories that would complement your kitchen.
3. Fit – This plays a crucial role in deciding the kitchen cabinet. Ensure that you measure your kitchen accurately before you go to the store or check online for stock kitchen cabinets. An ill-fit kitchen cabinet simply sticks out like a sore thumb. As you are investing precious money into this, it is better to buy something that will fit your kitchen well. If you have a very small or odd shaped kitchen, try going in for semi-custom made cabinets to suit your kitchen.
4. Budget – The biggest advantage of stock kitchen cabinets is that they are very cost effective. They also save on a lot of time and can be brought home as soon as they are bought. Another way to save money on the stock kitchen cabinetry is by buying them unfinished and doing the painting and fitting yourself.
Standard stock kitchen cabinets come with three-inch increments with filling boards, spacers etc. Some manufacturers also give the option of using glass doors and special finishes that may suit your kitchen. You can also choose some accessories like knobs and frames as well. A standard floor kitchen cabinet would be between 35 – 37 inches high and the wall cabinets come in a variety of 32, 36, 40 and 42 inches.
Stock kitchen cabinets are available at very competitive prices as they are produced and sold in bulk. They can be bought in a cash and carry basis. Though stock cupboards are available in limited styles and may not suit every kitchen perfectly; but they are usually durable and budget friendly.
Some big manufacturers also put up kitchen cabinets they had produced the previous season for sale at with heavy discounts. Always check them out before you make a decision on which one to buy. The Internet is also an amazing source for finding the best stock kitchen cabinet. Check the size of the cabinet and see if it would suit your kitchen. Try to buy from local businesses or somewhere close to your home to save on shipping charges.
Kitchen cabinets form a large chunk of the kitchen remodeling costs so it is essential to buy one that would suit your needs and budget best.