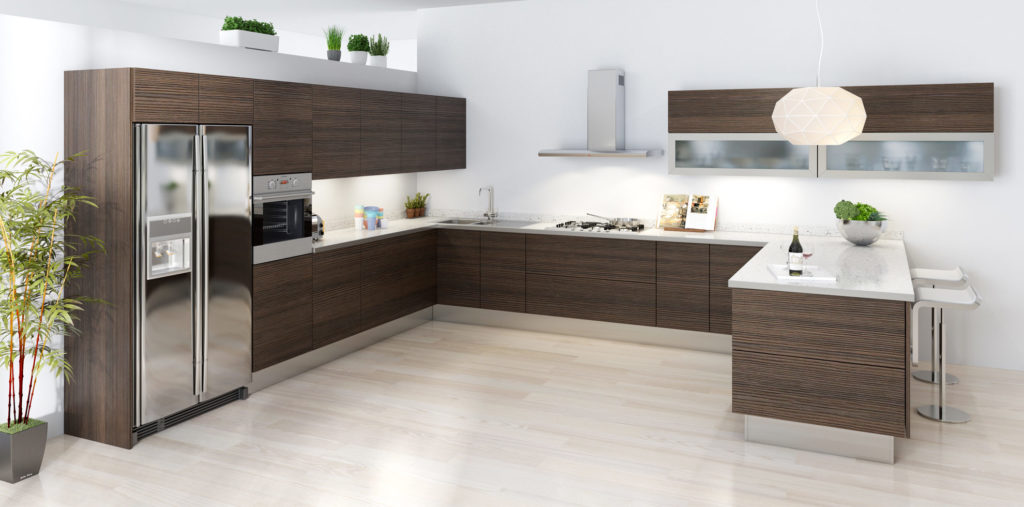 If you are one of those homemakers who are very attached to their kitchen space, then there are some home kitchen design tips to make that space more personal and give it a special stamp of your signature style!
When you are designing your kitchen area, there are some points that you need to keep in mind such as the color scheme, textures as well as the finishing touches. You should also consider the optimum use of your available space. If you plan to incorporate an island in your home kitchen design then make sure it is central to the whole layout. You can also add a special corner dedicated to the breakfast or snack meals… this cozy corner can add a lot of warmth to the otherwise modern décor.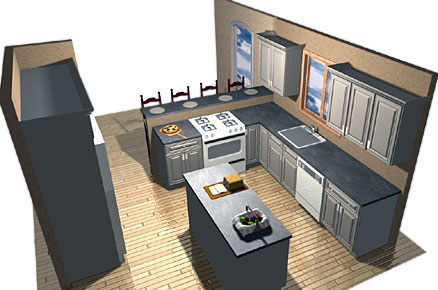 These above mentioned points are just the basic beginner's tips; there are many more home kitchen design ideas that you can look to implement:
1. First and foremost step when you are trying to apply some home kitchen design ideas is to assess your needs and requirements. You need to look at three points – what you really want, what you can actually get, and what would be the best option for you as well as the kitchen space. Once you have assessed this, then the next steps would be easy to follow.
2. While designing your dream kitchen, it is imperative to keep the practical aspects in your mind. You should focus on using the available space in the best possible way so as to accommodate your grand plans and the functionality of the area.
3. After the size, comes the shape of the kitchen. There are basically three types of kitchen shape – G shaped, L shaped and U shaped. Besides that, you also have the option of going for an I shaped layout, a parallel layout or an Island layout. So, when you are planning a home kitchen design for your space, you need to keep the shapes in mind.
4. If you are short on counter space, then you should opt for an island in your house kitchen design. An island helps you in expanding your counter space by accommodating a sink, an oven, or a dishwasher.
5. If you are looking for a mobile home kitchen design, then there are three important points you need to look at – storage, appliance and the overall lighting.
6. If you have a smaller kitchen area, then it is advisable to opt for those appliances that are designed to fit into compact areas e.g. go for a microwave that you can hang under a cabinet or go for a refrigerator that is not very deep and fits in the available space.
7. You can also use your lighting in such a manner as to give the illusion of a larger and pleasant area!
8. Using glass doors with light colored cabinets and units is another great way to make your kitchen appear bigger than it already is.
9. Install deep set counters so that you can easily fit more appliances. Moreover, these deep counters would also increase the working area for you.
10. You can also hang your pans and pots! This will not only help you clear some storage space in you cabinets but would also add a charming twist to your home kitchen design.
11. Another practical tip that you should keep in mind while implementing house kitchen design is to include a big sink as it would be easier then to clean all your pots and pans!
Apart from these home kitchen design ideas, there are also certain necessary practical things that you should remember:
a) Position your appliances – especially the sink, the cooking range and the refrigerator – in a straight line. Try to keep the sink between the other two appliances.
b) Never place a fridge next to a wall oven as they both need their own landing space.
c) Instead of cabinets, use pull out drawers as they are more convenient.
If you follow these basic and practical home kitchen design tips and ideas, you can transform your kitchen into a convenient and comfortable space.