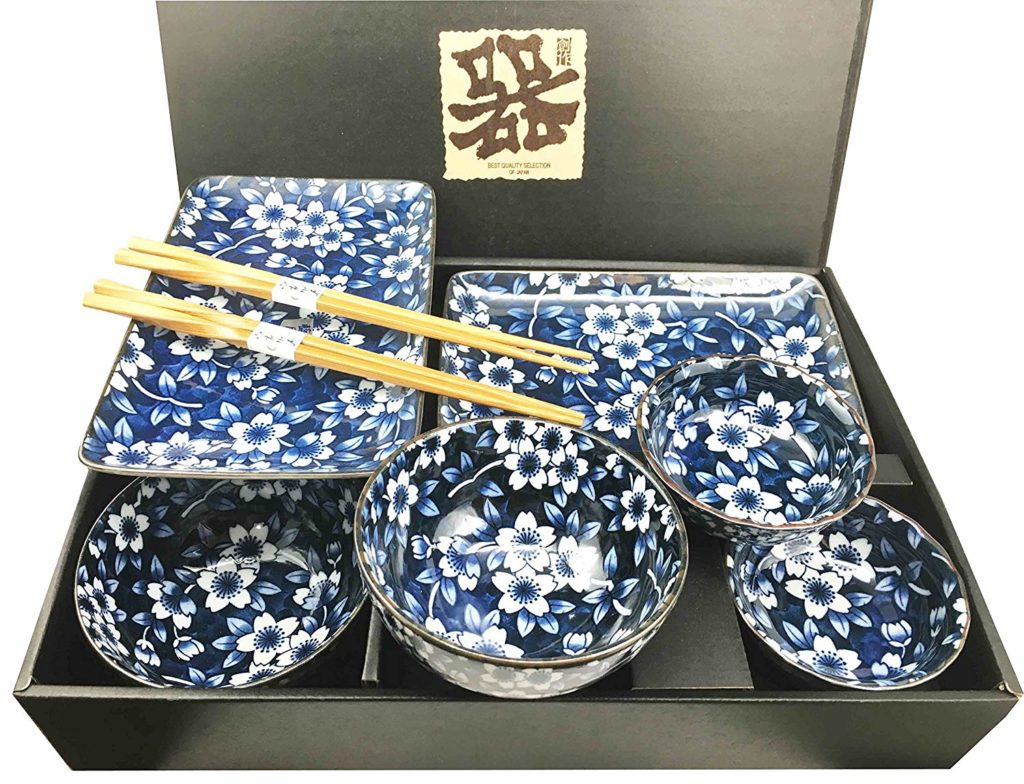 This is a guest post by Chris Savage. If you want to guest post on this blog, check out the guidelines here.
If you are thinking of buying new cutlery, desist from the usual 14-piece stainless steel packs. They may look good but you have had similar sets since forever. Try something different this time round. Pick up a corner of the globe for inspiration. Don't just stop at importing exotic cuisine into your home, try their tableware, too. If you can't find that in your local stores, the Internet is your friend, especially eBay if you fancy older sets. They also make for great gifts. Here are some ideas from the East to spice up your kitchen.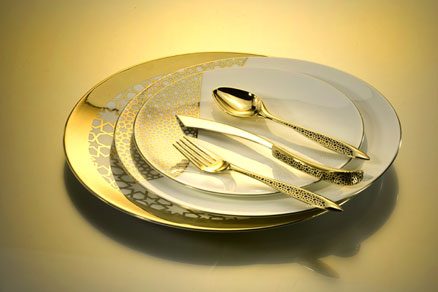 Thai flatware
Thailand is a food lover and kitchen connoisseur's paradise. It being influenced by South Asian, East Asian, and SE Asian cultures, your options are diverse and exciting. Thai flatware is unique and you can find ingenious designs and shapes in Siam brass teak, bronze, designer brass, and rose wood. Serving cases with the Buddha and elephant motifs, table mats with Thai and Hindu mythological drawings, and rosewood dessert boxes with intricate carving may also take your fancy. Some of the vintage cutlery looks nothing like what we are used to in North America but you will soon figure out ways to incorporate it into your daily life. Your family meals are going to get much more exciting!
Eat like a maharajah
The Indians are not known for eating with knives and forks (or chopsticks) but their spoons are great and so is other tableware. You will be spoiled for choice as it's a vast country that packs in a tremendous variety. The popular traditional Indian tableware comprises lots of little items. Brass and copper are preferred metals for containers as they are considered healthy. Some of the options for your home could be small serving bowls attached to elegant holders, thick-bottomed handis (bowls), elaborately carved brass catering bowls, earthen tea cups, and traditional tea coasters with beautiful designs, made of paper maiche or wood.
Burn some incense in the background for a divine eating experience.
From the land of dragons
Do you like the idea of dragon cutlery? So do many people. There's something monstrously regal about it. How about colorful bamboo chopsticks or a gold-plated swan that holds them? Chinese lacquerware is also among the best in the world if you like designs that stop people in their tracks. China's trump card though is china. I mean, porcelain. You may have used a lot of porcelain in your life but you haven't seen much if you haven't encountered a traditional Chinese tea set. They come in a wide range of designs and are simply stunning.
With love from Japan
Japanese tableware is the stuff of delight, especially if you are a sushi lover like me. The tables in Japan are aesthetically laid out but we need not be so finicky. Mix and match the following items in your home: bamboo rice bowls, lime green boat-shaped chopstick holders, black soy sauce dispensers, a pale indigo mizusashi (water jar) to brew your tea, a sapphire blue sake set, and cherry-colored sashiko placemats.
Traditional sushi dinnerware can be found in ornate and delicate patterns. Some of these patterns depict the Japanese view of fortune and happiness, so not only are they a beautiful addition to your kitchen, they also bring you Japanese luck.
Little Turkish delights
Turkey is a land of breathtakingly beautiful designs and that reflects in their tableware, too. Look up Turkish-style spoons for a brief introduction to this country's impressive kitchenware. If you like the idea of holding a Sultan-ish spoon in your hand, you may want to proceed to Turkish bowls. You can easily spend half an hour just admiring the artistry they represent. It sounds almost blasphemous to use them for milk and cornflakes, but fear not, they are meant for daily use.
Turkish samovars are grandness personified and lend an instant oriental touch to your kitchen. Hanging tea sets in colorful glass also create a distinct look.
Conclusion: The above are just a few ideas to get your mind going in a certain direction. Next time you visit an ethnic food restaurant, pay attention to its decor, the cutlery, the tableware, as well as the arrangement of the tables. You may just find something perfect and exotic for your kitchen.
Passionate about interior design, Chris Savage is currently associated with Select Blinds. In his spare time, he likes to design and develop WordPress websites, play golf, and hang out with his wife.