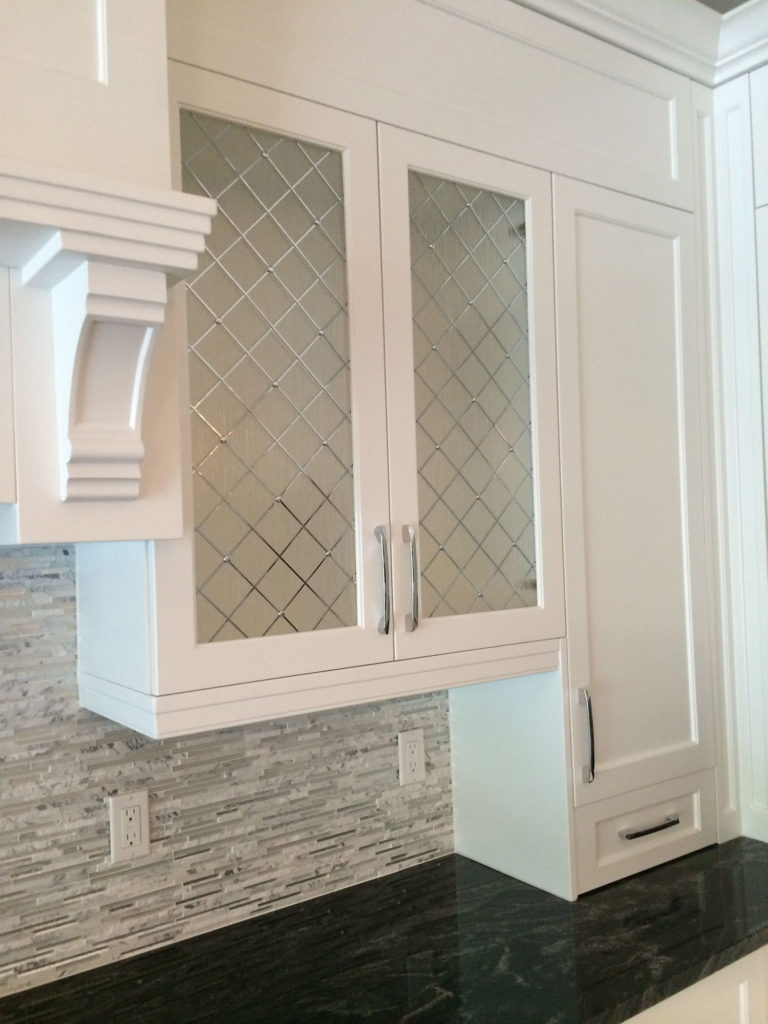 Kitchen is the most important part of every home. Cleanliness is what starts from a kitchen. It is the place where one puts his/her effort to make something that the whole family will eat and enjoy. It is the heart of every home and everyone especially the homemaker wants it to be the best and the most clean place in her home. Even if you cannot afford to redo the entire place, only a few updates can make the place and happening for some good reason.
The trick is to carefully work on the color scheme or change a few other things in your kitchen. According to the anticipating new trends of 2016 for kitchen the color scheme has become more subtle and the details have become quite sleek. According to the latest kitchen designers hi-tech cooking station, mute colors and 80's influence is what people are going to see in their kitchen in 2016 if they want to update their cooking place. Let's see what sort of kitchen designs we are going to experience in 2016:
The smart spaced kitchen:
This is one of the Hi-Tech makeover of your kitchen which you have been looking for a very long time. According to the predictions of Drury and Lockhart more and more kitchen will be made with a good space for some Hi-Tech kitchen devices. While designing your kitchen try to keep some hidden charging sockets for your phones and tablets for easy approach and stays always in your reach. In 2016 kitchens will be more focused on family convenience where they can easily access the smart kitchen devices. Kitchen will be more equipped special appliances that will make your hassled life much easier from built-in coffee machines to steamers and wine coolers.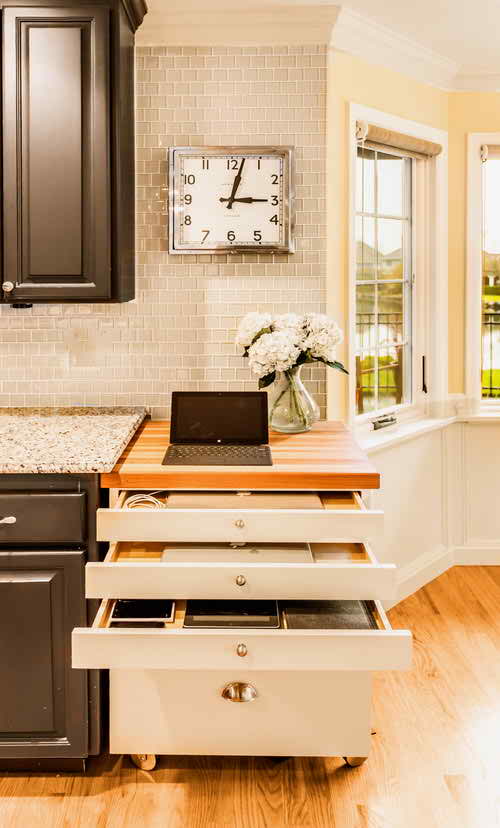 Integrated kitchen living space:
If you want to stay connected to your home, why not design your kitchen and living together. An integrated kitchen with your living room will be the best idea of 2016. Your cooking station will feel more accommodating and you will personally feel connected to your family all the time you're working in your kitchen. Designers are anticipating more of the streamlined kitchens where the cooking space converges with the living area. Your kitchen will become the main part of the home and you will be up all the time getting entertained and cooking all together.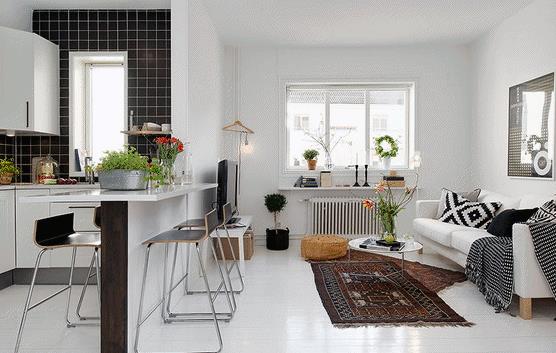 The more subtle themed kitchens:
Kitchen with muted and subtle colors will be more common in 2016. The theme pallet will be more pastels so that the kitchen will look more spacious and a big cooking space is available to the home queen. Kitchen colors are frequently changing and so this year is dedicated to lighter themes. White motifs are still going to rule the kitchen design and less saturated tones will be used on the cabinets. Lighter wooden tones will also be up in the year 2016. So if you are planning for little renovation then go for a muted theme with lighter colors for a big and spacious cooking experience.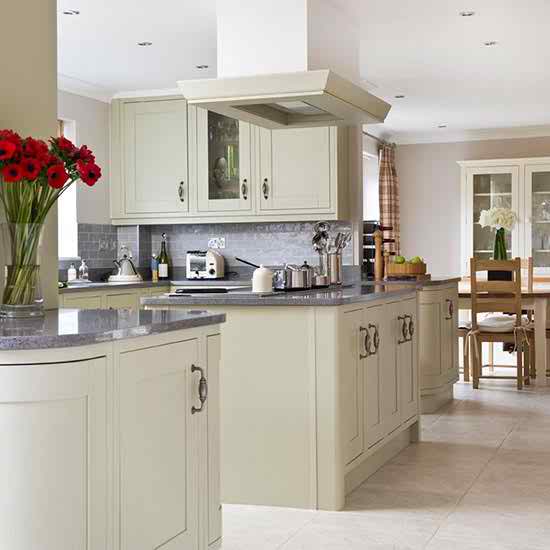 Metallic finished kitchens:
From the last two years the biggest trends in the history of kitchen design are more metallic details whether it is brass, bronze or copper it is all in the details. The designers in 2016 more focused on pendant lights, metal faucets and cabinet knobs all to be in metal. This year metal will play a major role in the designing of the kitchen and trump wood will no more be the main choice of a hood. Wood hoods will be replaced by metal hoods or there might be combination of both. So if you are going to have a muted kitchen design then a metal hood will give a zing to your overall kitchen look.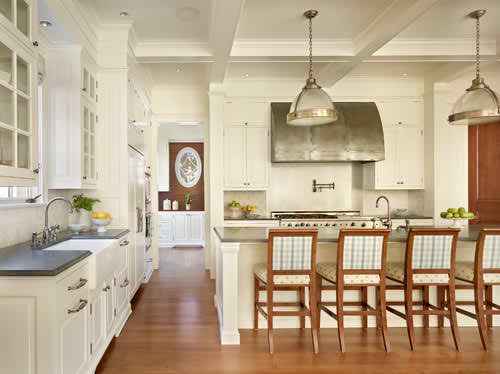 Textured contrast kitchens:
It's time to rejuvenate your kitchen with some contrasts and textures. Variations in different textures and colors will rule the kitchen designs rather than the old traditional themes and contrast designs. Strong colors and contrasts will be utterly replaced by smooth and subtle textures. But this is not going to be that miss and match trivia but something really different this year. Textures will be placed in different patterns to make the kitchen more appealing. Your kitchen will show a statement as the new cooking station of 2016 and you will surely enjoy every bit of it.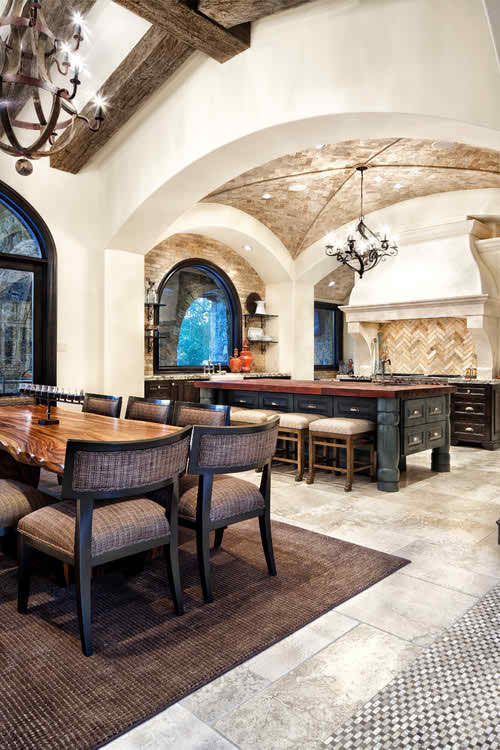 Setting new traditions:
Setting new traditions in your kitchen can make your work much easier. It is no surprise that our everyday kitchens are becoming simple and subtle in design. Kitchen design experts say that some traditional touches to your kitchen can make it more attractive to stand and cook. Traditional kitchen feel much cleaner with less fuss and bold lines. Traditional kitchen designs are still in fashion and you cannot turn your head away from these. This means that the homeowner will go for more space and fewer frills and get a strategic kitchen made. The details are more calculated with some emphasis on the important key elements such as cabinet crowns, knobs, hood, islands and much other important kitchen stuff.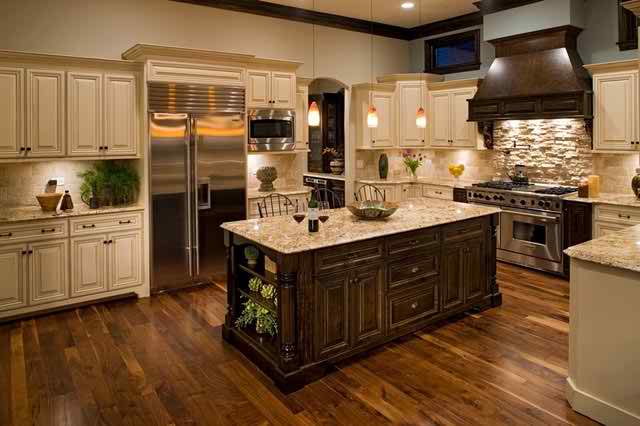 Glowing kitchen:
In 2016 kitchens are made more sophisticated and glowing where lights are introduced in the cabinets to give a very eternal look to the whole kitchen ambiance. The owners of the home are no more interested in just the ceiling lights to illuminate the kitchen but this time they want something different. According to kitchen designers, extensive kitchen lights are introduce to make the kitchen more spacious and an easier cooking workstation. Tap stripped low voltage lights are used inside, below and above the cabinets to give a nice feeling.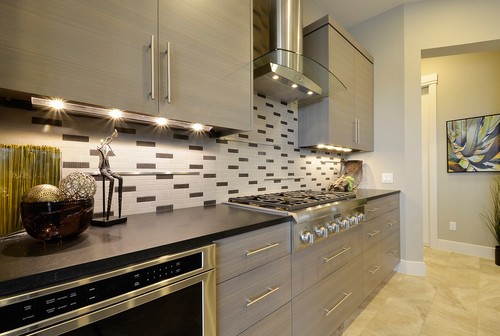 The idea behind latest kitchen design is to keep your theme subtle with an addition of latest patterns, low voltage lights and some hi-tech appliance and more over keeping your kitchen hygienic and clean.
Senior Writer, an avid reader, fashion, lifestyle, nutrition, health and makeup enthusiast who simply lives to write and talk about all kinds of stuff. Focusing especially on the nutrition and healthy foods like calcium-rich foods and foods high in iron.