When you are looking forward to a thorough remodel of your house, you cannot possibly overlook the kitchen. Your kitchen is not only the center of most activities in the house, but it also bears the most thoroughfare and daily business. Therefore, every corner of the kitchen space needs durability and quality that will elevate the aesthetics of your home, as well as contribute to your real estate value for resale.
The different types of modern kitchens are uncountable in number. You can have an open kitchen that directly overlooks your living and dining space. Your home can have one of the old-school farmhouse kitchens with rustic furnishing. Or, you can even have a modern galleria kitchen with top-to-bottom metal finishing. While picking your ideal kitchen theme might be difficult, what is trickier is choosing a sink to go with an already functioning kitchen.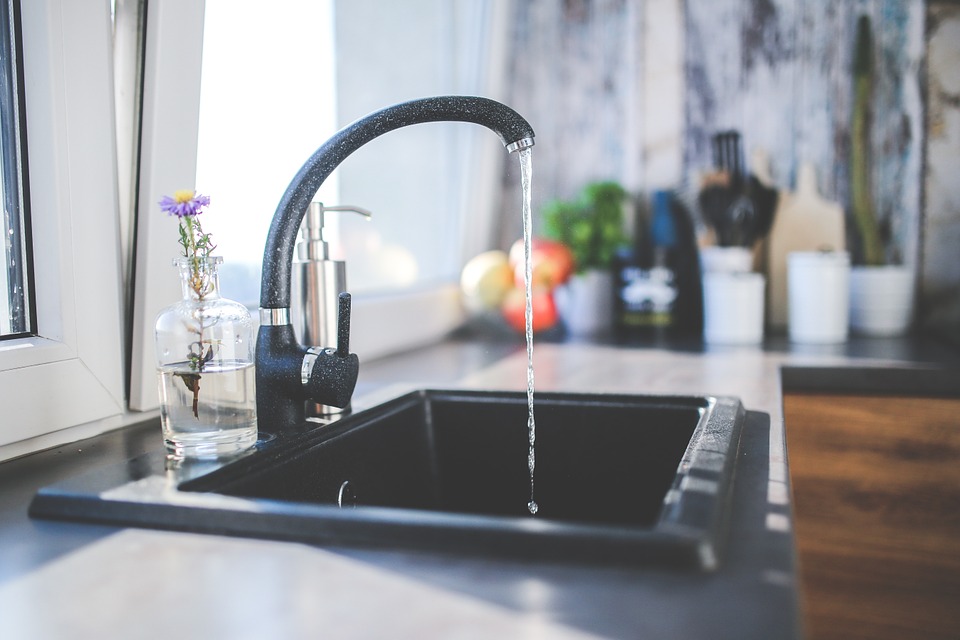 What are the different types of kitchen sinks?
Can a stainless-steel kitchen sink find harmony with a farmhouse style kitchen? Can you find a stainless-steel sink to match the sophistication of your metal-finish galleria kitchen? These are questions that every homeowner asks himself or herself, and the kitchen sink seller before completing a purchase. However, once you complete the purchase and install a sink, it is close to impossible (financially and structurally) to remove the sink and reinstall another.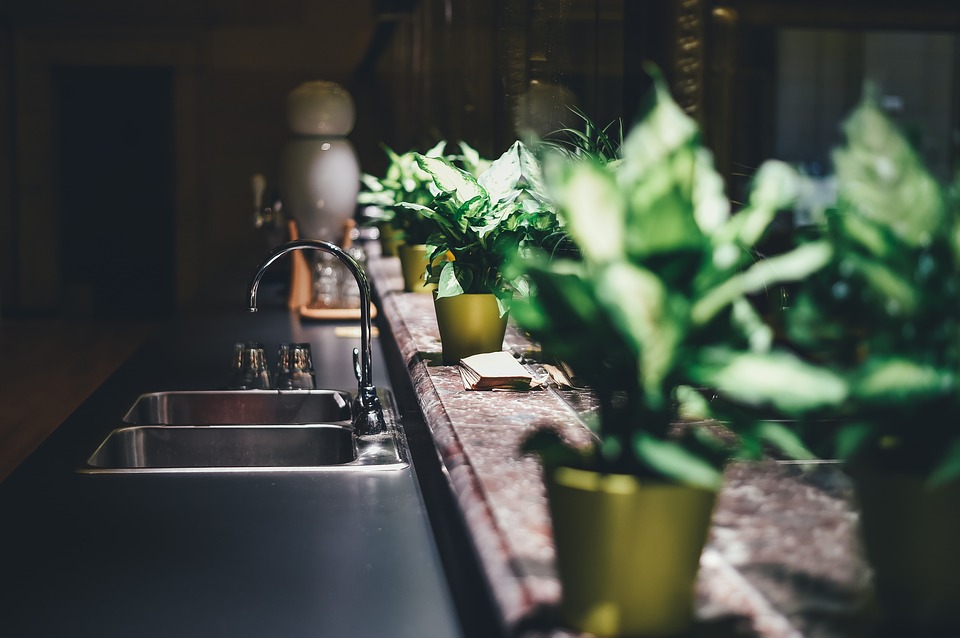 Single bowl sinks, double bowl sinks, drop-ins, and undermount sinks are only the very first few choices that one has to peruse to find the one style that is suitable for their home. The truth is – the world of sinks is vast and confusing. More than ten different types of kitchen sinks are enough to confuse any homeowner and novice interior designer. Kitchen remodeling is not a job for the faint-hearted, and you should remember that before you decide to swap out your old sink for a brand new one.
Why should you go for stainless steel sinks for your kitchen?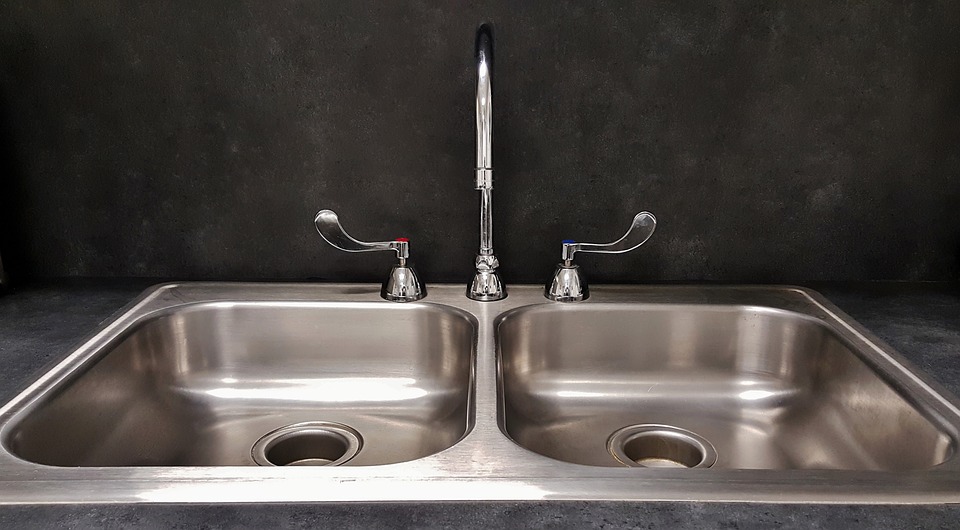 Stainless steel sinks for kitchens are the most durable and cost-efficient if you consider it as a long-term investment. There was a time when the top-mount or drop-in sinks were the only available variant for the regular consumer. Almost all homes and stores carrying home plumbing needs sported drop-in steel sinks only. They did offer a choice between the single bowl and double bowl drop-in sinks, but undermount sinks were almost inaccessible for the common folk.
Today, it is no longer a challenge for any homeowner to find sellers of fine-quality stainless steel undermount sinks for home use. They are no longer the forte of commercial kitchens. Most galleria kitchens, open-plan home kitchens, and minimalist kitchens seek out undermount sinks for their clean, and seamless look.
What are the drop-in and undermount sinks?
The drop-in or top-mount kitchens sinks are the most conventional type. People also refer to it as the self-rimming variant. They have a visible edge or lip around the bowl perimeter. Their edge rests on the countertop and then drops straight into the cut-out. The sink derives stability and support from the lip that sits on the cut-out edge. The sink has metal clamps and clips that restrict the horizontal movement of the sink.
On the other hand, undermount kitchen sinks do not have visible rims. They need expert installation as the rim attaches to the bottom of the edge of the cut-out on the countertop. They require special epoxy glue to hold them in place even when you pile on heavy pans and pots on it for cleaning.
How does an undermount sink contribute to more countertop space?
An undermount sink takes up no counter space at all. Since it requires under the counter installation and the lips of the sink don't occupy counter space, it is ideal if you have a shortage of counter space. It is also perfect if you want a seamless finish where you can just scrape off vegetable peels, and crumbs from the top to the sink.
Top-mount sinks have their edges on the cut-out of the countertop. Additionally, the most underrated, yet useful type of top-mount – the drainboard sink has an extended board like edge on top of the counter that allows the users to drain their freshly washed utensils into the bowl. Unless you are using a drainboard sink to extend your countertop space, you will lose significant working area in the kitchen by installing one of these.
Is an undermount sink expensive?
An undermount sink is considerably more expensive than a top-mount sink. Today it is not as challenging to find undermount stainless steel kitchen sinks that are almost within the same range as the drop-in sinks of the same size. You need to check with a manufacturer or seller with enough stock to understand the price differences. Additionally, installing undermount kitchen sinks takes more skill, time, and raw material, making the installation costlier than the installation of a top-mount sink.
Maintenance cost for both sinks is quite similar. Cleaning a drop-in might be easier for a new homeowner since once can easily wipe down the visible edges. There are no nooks and crannies that can accumulate grime. After installation, your undermount sink can have crevices between the rim and the bottom of the countertop that accumulate grit and grime. Cleaning accumulated grout may require additional equipment and solutions.
Which sink type should you go for?
If you value trend, looks and resale value above everything else, you need to consider getting your kitchen an undermount kitchen sink in stainless steel. They enhance the aesthetics of an old kitchen, and they can go with almost all types of home décor themes.
If you want to save a few bucks while buying and installing the sink, you should go with a drop-in or top-mount variant. Not to mention, they are also much easier to clean as compared to the undermount versions. However, any interior designer will confirm that top-mount sinks do not typically feature in the model homes and kitchens you see in the glossy home décor magazines and websites.