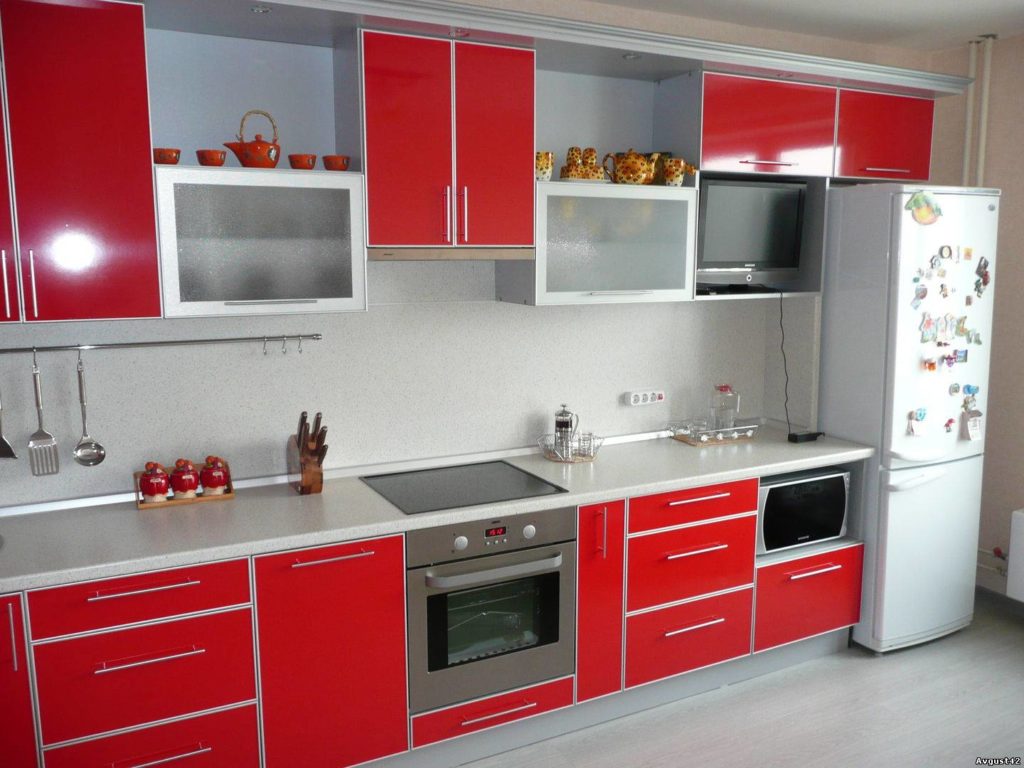 A well designed and installed kitchen can make the difference in making a house a home. For many people, the kitchen is the heart of their home, where family and friends spend most time together. Kitchen renovations can be a very expensive process; it is, therefore, very important to ensure the design is functional and suits your needs and purpose. In this article, we will be discussing 5 ways of perfecting your kitchen design and installation.
Needs vs. wants
Before you begin, spend some time understanding your needs and wants. Which things are must-haves that you cannot do without and which things are unnecessary that you haven't used in quite a while? This list will be a good point to base your design around.
Next, take a look around your kitchen and see how the current layout works for you. Does the actual space work or does it need extending or opening up? Do you just use the kitchen for preparing meals or do you socialise there too? Make a list of all the changes you would like to make to the layout.
Lighting, heating and plumbing make up an essential part of the functionality of a kitchen as well as the storage space, position and size of the appliances and ease of accessibility to them. Building up the list this way will help to focus on the essential elements you want to retain or improve.
Know your budget
Knowing and working within your budget limit is vital. Be honest with yourself! This will help you to invest in things you really need, it will focus on where to spend and where you can save. A kitchen does not just consist of cupboards, doors and worktops; tiles, lighting and door handles also need to be costed. You also need to remember to include the installation fee which is not always included in the cost of the kitchen.
Knowing your budget will also help the designer in offering ideas and ways of saving money, for example, you may be able to save money on having some open shelves or pull out drawers rather than wall mounted cupboards with doors.
When investing in appliances, make sure that you will be using all the functions you are paying for; quite often we pay for functionality which we may never use, thereby wasting money. Minimalist design trends are on the rise especially in kitchens, this is a great way to save on money and be stylish at the same time.
Remember to have a contingency budget, despite meticulous planning; you can never be too sure of what hidden work awaits you once you've started the work, this may inadvertently increase costs.
Consult a designer
Once you have understood your needs and have an idea of your budget, it is time to consult a designer. You'll find that designs and styles may have changed immensely since you last updated your kitchen, often people find themselves at a loss with the huge range of kitchen styles, materials and finishes to choose from. Your designer will be able to guide you through the whole process.
The best place for the designer to begin is to come and visit your kitchen and see the space. By understanding your needs and your budget, your kitchen designer will then offer you functional designs bespoke to your needs. Don't be afraid to ask the designer to tweak the designs, after all, you need the design to be aesthetically pleasing as well as functional for your needs.
Finishing touches
Finishing touches such as the door handles, lighting, tiles and flooring can instantly determine the aesthetic look and feel of your kitchen. The finishing touches are more than just décor, they are very important in creating the desired mood and atmosphere and feel of your kitchen.
The right style and design of the finishing touches are vital in creating a traditional feel or a minimalist modern look. Take some time to explore the variety of styles and looks and select which will work for you and discuss these choices with your kitchen designer.
Installation
Once your kitchen has been designed for your required specification, the installation should be a relatively simple process. Many kitchen suppliers also offer the services of kitchen design and installation with an accompanying guarantee. Remember the cost of the installation may not be included in the cost of the kitchen even if you are having it fitted by the same company.
The kitchens may offer the installation service; however, they may not offer plumbing and electric services. It is good to discuss this with them, it may be that you will need to coordinate the fitting of electrics and plumbing yourself.
Hopefully, these guidelines will help you in creating your dream kitchen.