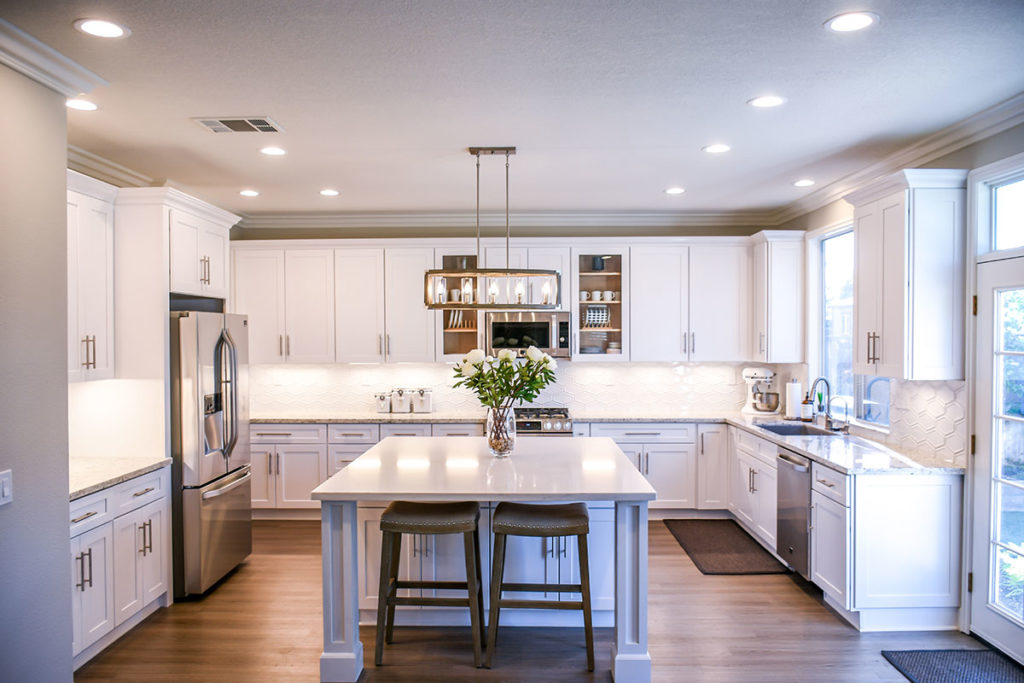 5 kitchenware ideas for your new home
One of the most exciting things about becoming a new homeowner is the chance to make every room in your house exactly how you want it, from the decor to the furniture to the gadgets. That's why we've got some tips for kitchenware ideas to make sure your kitchen is a fully-stocked masterpiece of culinary creativity.
After all, a Pew Research study found that 75% of new homeowners rated the kitchen as a 'significant factor' in their decision to purchase a home. The average American spends 6-8 hours a week in their kitchen preparing food, so even if you don't see it as the social hub of your home it's worth taking a moment to some kitchen decorating ideas when designing a new kitchen. Trust us, some of these may seem elementary but you'd be surprised how many dark and dingy kitchens lack them!
Apron
Although it might seem the realm of grill masters and bakers alone, there's nothing that gets you in the mood to cook like strapping on a good thick apron and rolling up the sleeves. Yes, it will naturally protect your shirt from a rogue plume of flour or the dreaded splash of hot oil but let's be honest – it's all about the pageantry. The meals we remember the most are the ones wrapped up in fits of culinary theatre, and a lovely quality apron is a perfect costume for your performance.
Oven mitts
Ask yourself this: would you trust a cheap folded tea towel to keep your hands safe against the intense heat of your oven? Have you ever thought yourself safe from the scorching surface of a baking tray only to find that tiny vulnerable area nestled deep in the folds where skin touches metal? All could have been avoided with the simple addition of some quality oven mitts.
Whether it's for one hand or two, a glove of neatly-woven heatproof material is the surest way to avoid those burning woes, and it's a darn sight cheaper than a trip to the emergency room!
Mugs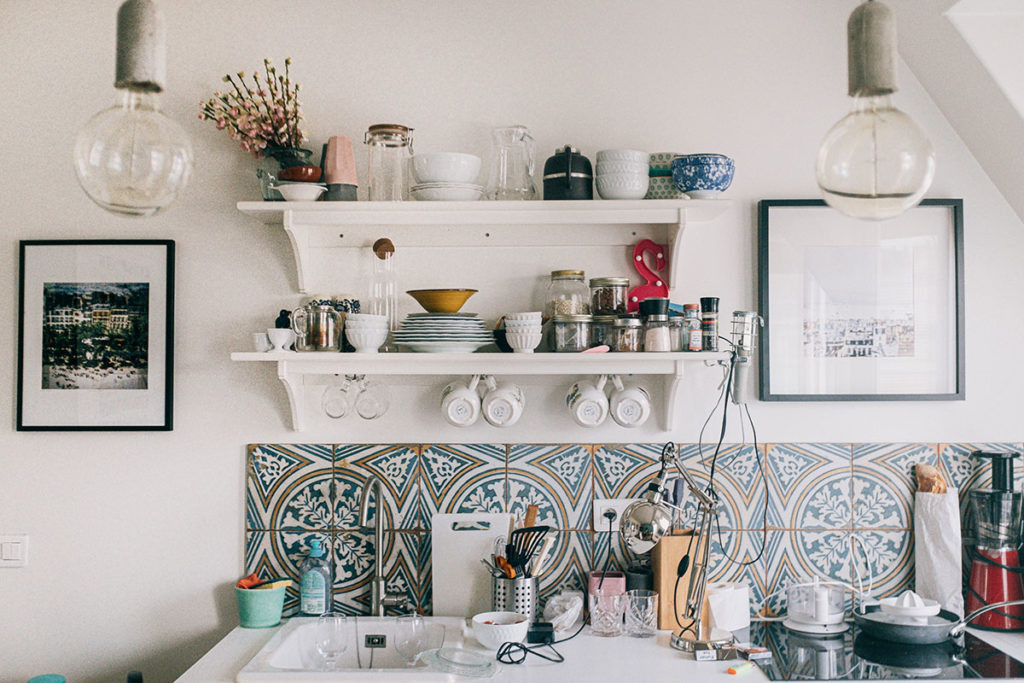 In case you want a cup of tea. Done and dusted, right?
Not so, because it's a boring cook indeed that can't find a use for one of mankind's earliest inventions around the kitchen. Why use a whole bowl to hold some sugar for the cake you're baking, or to whisk a few eggs for breakfast? There's not a person in the world that likes to wash up more than they have to, so rinse out that mug and make do! It's hardly a drawback either that they make rather lovely decorations for your kitchen, either militarily uniform or in a delightfully chaotic collection. Brighten up your kitchen and show off your style with a collection of mugs that's oh-so uniquely you.
Decor
Ok, yes, you can't fry an egg on a wall print. Who said everything in your kitchen had to be functional? If you're going to spend an hour every day standing in your kitchen it might as well be a lovely space to be. Far be it from us to tell you how to decorate your house, but a few key things can really transport you from school cafeteria misery to sublime culinary artiste.
Got a spare piece of wall that doesn't have utensils hung from it? Add a mirror for extra light or a simple, pleasing art print. You wouldn't want to go mad from the monotony of your daily cooking ritual, so introduce some pizazz into your kitchen with a bit of spritely decor.
Egg cups
Who doesn't like boiled eggs? Egg and soldiers are a cultural staple, and there's no better chariot for your princely egg than a darling ceramic egg cup. I suppose you could also use them for holding small amounts of liquid.
This is by no means an exhaustive list of tips for kitchenware ideas; it seems a day doesn't go by without a new and fancy gadget of some sort begging for the attention of your wallet. When push comes to shove you're just looking to create a space that's pleasant to be in, whether it's making sure all your tea towels match or choosing kitchen cabinets to hold all the spices you picked up that one time at a farmer's market when your partner swore blind that was a good price for saffron.
You could always buy the cheap-and-cheerful mugs permanently on sale in Target, but do you really want to spend the 1400 hours you'll spend in a kitchen in your lifetime surrounded by cheap things? The best ingredient you'll ever own is the joy of cooking itself, so make sure you have plenty in supply.
Author Bio
Jamie is a mother to 8 children and an avid cook. She enjoys theatre from both the audience as well as being on stage. She has been writing stories ever since she could put pen to paper and still enjoys doing so today. Her passion for food has her often creating new recipes to try on her family, who are always happy to sample. Jamie graduated with a diploma in Social Services and has worked with children for most of her life.