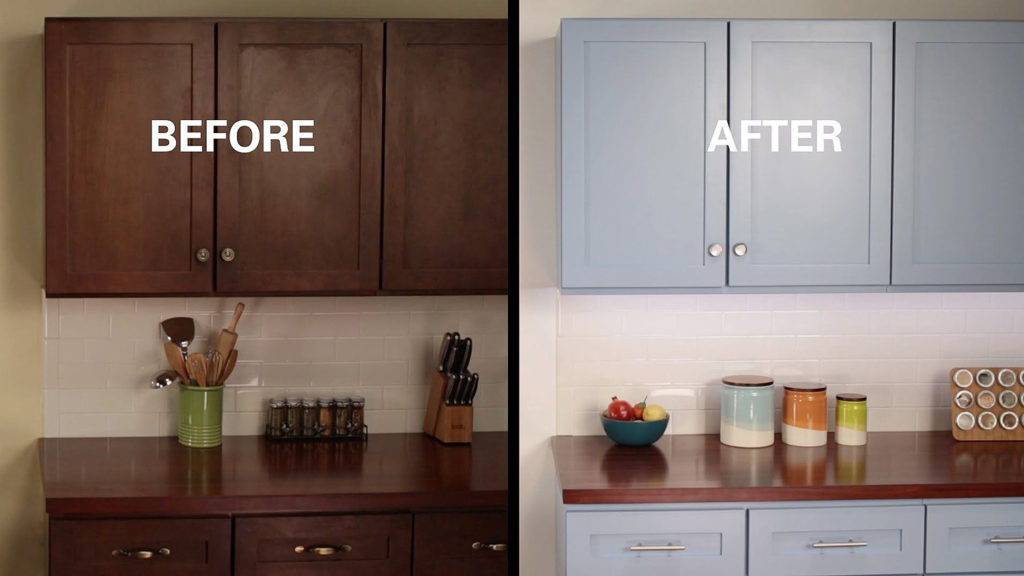 Sick and tired of your boring old kitchen?
The idea of a new kitchen may just have you sitting up in your seat. But what about the cost? Many of us simply can't justify the costs that come with remodelling. The average cost of a kitchen remodel is around $22,000. If that figure makes you feel a little dizzy, you're not alone.
Fortunately, there are several budget friendly ways you can design a kitchen you'll love, without breaking the bank. Cut the cost of remodelling, with our list of 5 top tips for kitchen design on a budget. They could save you thousands.
1. Save on new appliances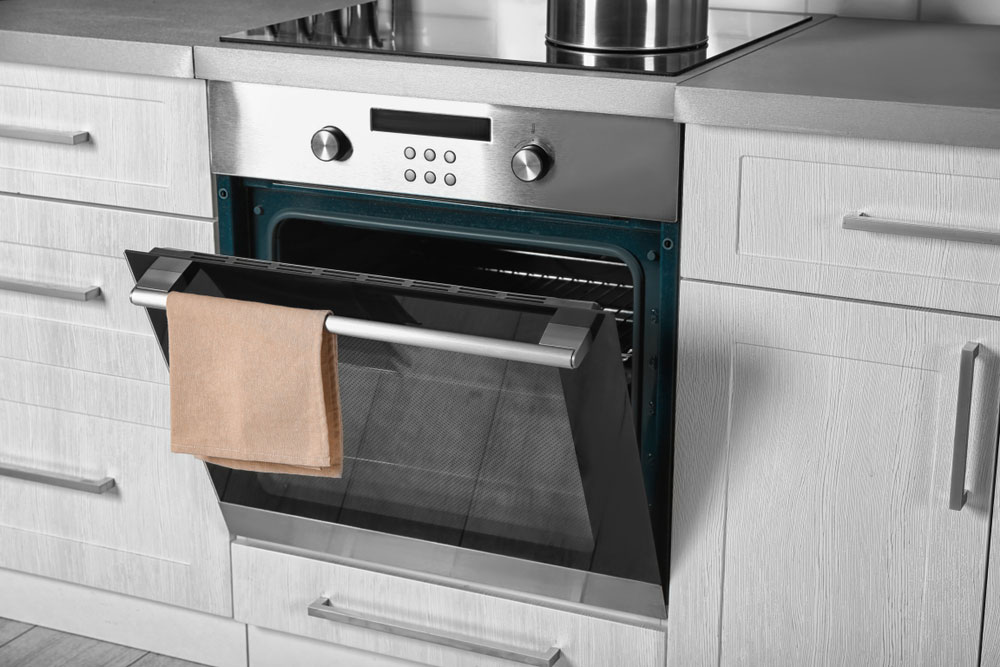 Maybe you just can't wait to see the back of your old fridge freezer or dated oven. Perhaps you've been lusting after the latest technology from big name domestic brands. But with the latest tech and modern design comes added expense.
If you're willing to be a little savvy, however, you could make huge savings on new appliances. Enough to buy that new dishwasher you've had your eye on. You can find outstanding deals on graded or ex display appliances online. These appliances receive rigorous testing to ensure they're up to scratch. They might come with a few small scuffs or dents (that can be easily fixed), but the resulting discount could be hundreds off the price.
2. Get thrifty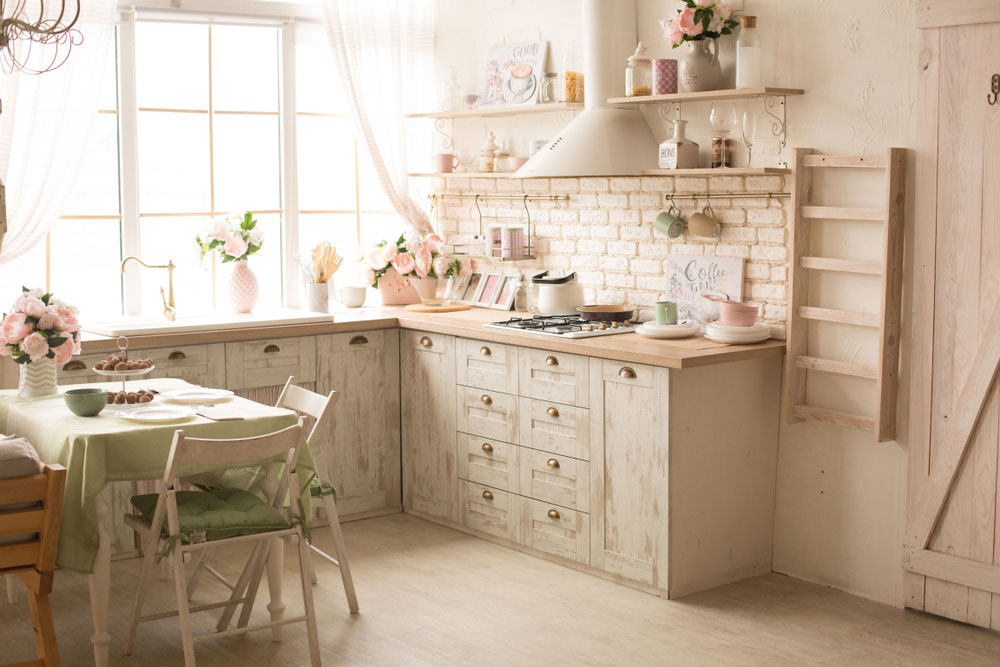 Take a look beyond the shelves of big retailers or expensive boutiques. You'll be amazed what you can find at the humble thrift store. A vintage hutch for storing crockery, or an old dresser that can be done up into a kitchen island. Sure, they may need a lick of paint or a coat of varnish. But the amount you could save is certainly reason to give it a second glance. People have done amazing things with objects they've discovered at the back of Goodwill. Who knows? Perhaps you'll find a treasure or two.
3. Cut the cost of materials
Get the look of high end materials, without the cost. There are so many cheap alternatives to those pricey materials designers love to showcase in their kitchens. Love those elegant marble countertops? You can find engineered stone or laminate that looks the part, without the price tag. There's even tutorials online using contact paper to create a sleek marble finish. Or how about natural stone flooring? Embossed luxury vinyl tile looks convincing, is more comfortable underfoot and far easier to keep clean.
4. Spend wisely on features
It can be tempting to try and go high end for all the facets of your new kitchen. But sometimes this can mean the effect is lost in amidst everything. Go for impact rather than overwhelming. Instead of splashing the cash on all the expensive features, pick a few focal points and invest in them. When you take in your kitchen, your eye will be drawn to those striking accents, rather than getting lost in all the clutter.
5. Give cabinets a facelift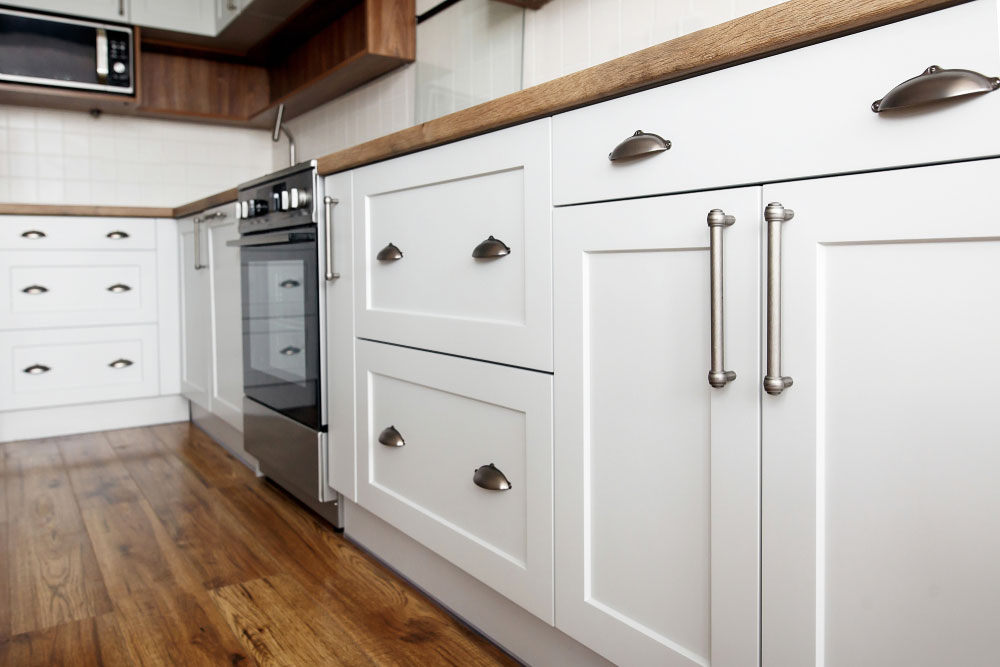 Remodelling your kitchen doesn't necessarily mean ripping everything out and starting from scratch. Odds are that you already have a good structure that you can build on to create the kitchen you're after.
The most costly element of kitchen remodelling by far is new custom cabinets. These can cost you thousands and take you way over budget. You can still achieve an incredible transformation by upgrading or refacing your existing cabinets. Adding new hinges, paint, handles, even doors can turn drab into wonderful. And potentially save you thousands.
If you're desperate for a new kitchen, but can't afford to empty out your life savings, try these tips. See how much you could save!