Don't we all wish to have spacious kitchens with high ceilings, massive windows, and lots of natural light? But you end up having an oddly shaped and small-sized kitchen in the small space you own, either in a high rise or the suburbs. Your small kitchen might not have enough space to incorporate a cooker, a kitchen island, and a dining table. It might not offer enough space to have a large stainless steel fridge or endless storage space.
But it isn't too bad to have a small space if you can make it a highly functional and delectable place to cook with stylish design and small space solutions. You can maximize a small kitchen space with brilliant ideas without compromising on the style. You can save a lot of space in a small kitchen by introducing open shelves, overhead pan and pot storage, and rolling kitchen islands. Professional interior decors in the neighboring countries of Wales and Scotland present modern kitchen décor ideas. Almost all European countries house extensive interior styling companies to fulfill creative design demands. You can be a professional chef or a master baker in your kitchen with these remodeling ideas for your small kitchen:
Downsize to increase the functionality
Your small kitchen space cannot be a jack-of-all-trades area accommodating mail, laundry, schoolwork, cooking duties, and recipe hunting. The primary function of your small kitchen space is to prep meals. So your first focus should be on increasing its functionality.
Despite having a small kitchen, you can still save some space by either using innovative or scaled-down appliances. These appliances include pint-sized microwaves, a refrigerator with freezer drawers, single sinks, and stoves comprising two burners. You can get all the functionality with these appliances without covering all the space available. Having luxury kitchens in Leeds is no more stressful; hiring professionals for the task can take the final look to another level.
Keep the set up open
Your kitchen will feel claustrophobic if it has overhead cabinets. These cabinets will tower over you in a small kitchen space. Besides, most people can't reach these overhead cabinets and have no idea what's in them. You can't even have a ladder or step tool to get to these cabinets due to space issues. It is bound to give you a very closed and boxy feeling. However, you can get rid of this boxy feeling by investing in open storage instead of top cupboards. Buy pot racks, get shelving, spice holders, and magnetic knife holders. These additions will make your small kitchen look more spacious. An added advantage is that you can show off your gorgeous shiny pots, dishes, and pans with open storage.
Mix and match the materials
Your pint-sized kitchen might not have a lot of space to offer, but the choices are unlimited to remodel it. You would be surprised to know that the options for a small kitchen are more than the kitchen that is of Taj Mahal size. You can do wonders in your small kitchen space by mixing materials such as wood and metals. Since the small kitchens offer fewer architectural details, you can style it up with compelling cabinetry, countertop surfaces, flooring, fixtures, color, and lighting. Look into options like introducing an affordable granite countertop to match the cabinet color of your kitchen. If you have a unified look into your kitchen, use the same fixtures, paint, and cabinet pull style.
Glass to the rescue
You can expand the overall look of your small kitchen by incorporating glass. The simplest method lets you enhance the spacious feeling and allows you to look through the objects and reduce the negative space. You can mix cut-glass in your kitchen by adding a glass tabletop, glass counter, and glass cabinet doors. If you want to go a little extra, install a glass kitchen door to the next room or the outside world. It will visually expand the kitchen space. If you have a budget, you can invest in reflective glass tiles that can give your kitchen a little sparkle.
Combination of lights
You can light up your small kitchen space with atmospheric and task lighting. You can find fluorescent lighting in most kitchens colorizing objects and food. However, you can also consider having pendant lights on top of your eating area. The overall feel of your kitchen can be made spacious by using incandescent lighting. You can place these yellowish lights under the top cabinets, making the lights shine on the countertops. You can also give a very stylish look by employing lights in flooring. They can also get installed in the base of cabinets.
Eye-catching floor
What's the first thing you notice in a kitchen? Of course, the kitchen floor. Flooring for a small kitchen is fundamental. You can install a checkerboard black and white floor in a small space to give an edgy look. It is inexpensive. You might also be able to afford a beautiful marble floor that can give your kitchen an outdoor touch. Or you can stick with the number one flooring choice made of cork.
Color it up
You can change your small kitchen's overall ambiance by using bold colors on your walls, counters, appliances, and even dishtowels. Go for red metal cabinets with green walls. You can also opt for a countertop in banana color.
Conclusion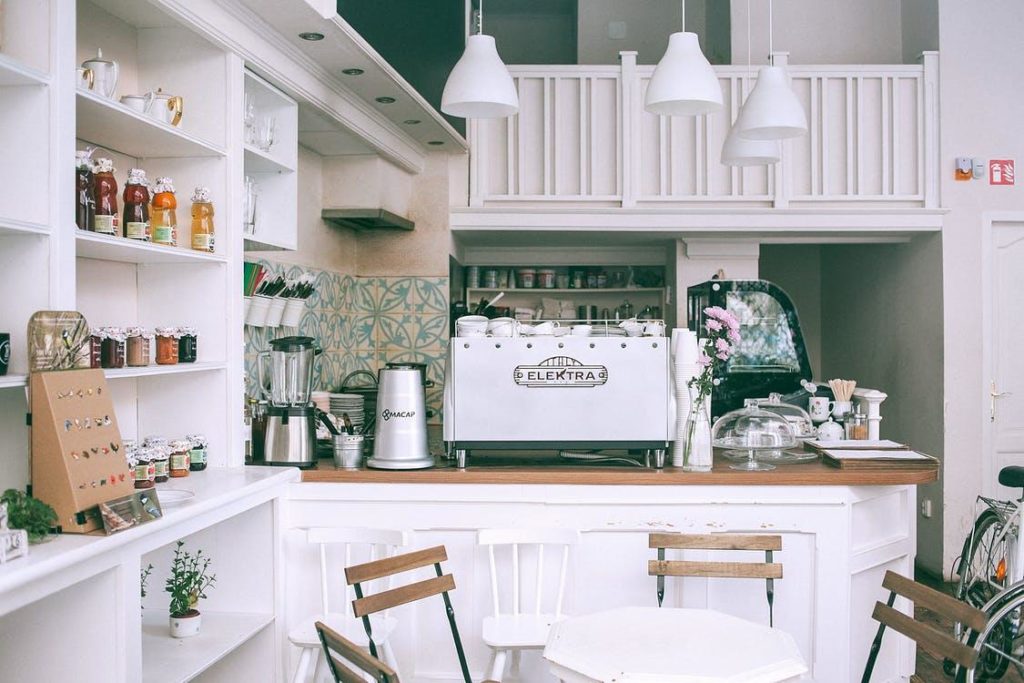 These are some of the ideas that can remodel your small kitchen. Through these ideas, you can increase the kitchen's spaciousness and add style and functionality to it. These remodeling ideas are affordable and let you play with different elements. So don't let your small space kitchen bring you down. Adopt high functionality small space solutions and add a few lights and plants here and there to make your small kitchen a little heaven in your home.