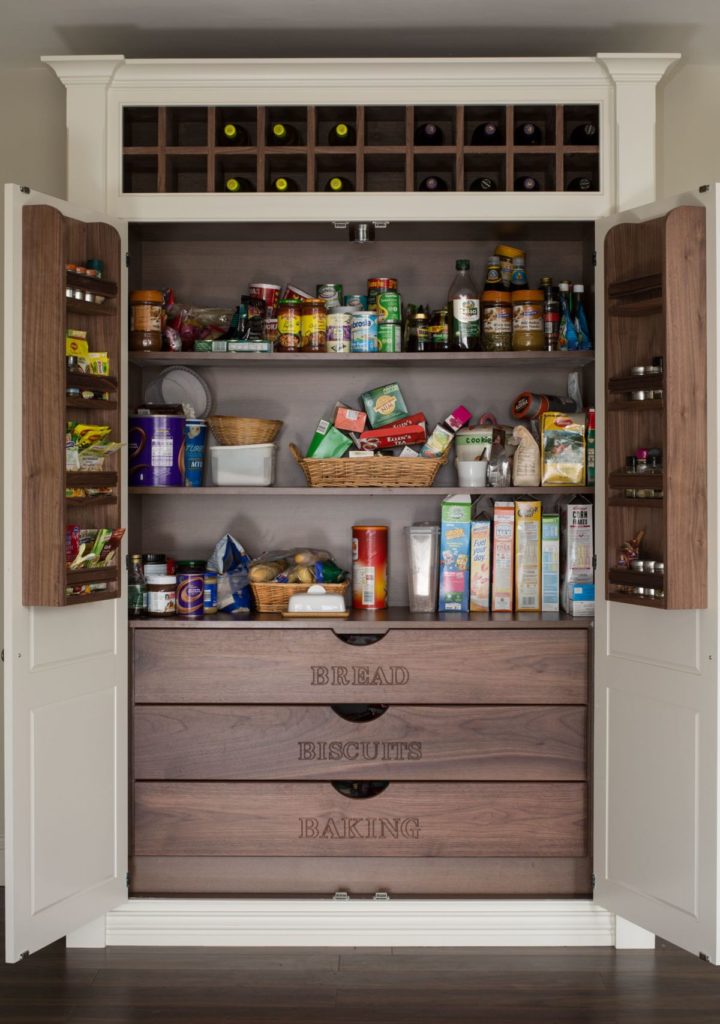 The kitchen is an important part of the house that helps make it a home. With technological and scientific advancements, the role of the kitchen has evolved. A high rate of urbanization, less space, and more single households have made people choose to eat and drink together in their kitchens. Moreover, smart appliances and heat-reducing technologies have made it easy to comfortably spend more time in the kitchen.
It has become an epicenter of socialization and entertainment. Thereby, driving attention towards kitchen designing and decoration is important.
Less stereotyping of cooking as a female gender role has also lessened to an extent. Couples, now, like to cook and enjoy time together in the kitchen. Memories of the family enjoying and savoring food together are built in the kitchen, which is cherished throughout life. We all have the memory of our mothers cooking tirelessly over the stove and making the countertops tidy. The kitchen has always been the heart of the house.
The kitchen is the most imperial part of the house where most of your time is spent. It stands to the reason that more attention should be given to its designing and decoration. Buying a new house with the help of any Real estate home partner can be confusing without any guidelines. This article can clear all your ambiguities. Following are the eight things you need to jot down in your diary while searching for a perfect place for you to live. The eight things are as following:
1. Spacious kitchen:
While looking for a new house you should look for one with a spacious kitchen, with room enough for your family and friends; especially when you are prone to entertaining guests.
2. Quality material:
In materials, the most used ones are stainless steel, melamine, or wooden cabinets, each of which has its place. But for the aesthetic appeal wood works better.
Whereas, choosing countertops out of lamination, wood, concrete, and solid surfaces depends totally on your cooking delicacies and careful handling of hot utensils. It's because careless handling or low quality used can lead to serious consequences.
3. Integration with other areas:
Nowadays open kitchens are designed in such a way that the eating areas and great rooms are integrated.
4. Advanced kitchen tech:
The kitchen hood is the most potent thing to consider, as they regulate the kitchen temperature. Proper ventilation systems, smart appliances, steam oven, and warming drawers are some necessary things to consider.
5. Efficient storage area:
Decluttered and organized kitchen areas are essential in an open-plan kitchen. Spacious and strong kitchen cabinets and storage in the kitchen wall are the musts to keep your kitchen presentable and tidy.
6. Prioritized functionality of the kitchen:
Not everything that glitters is gold. Don't be fooled by the contrasting colors of the wall. The functionality of the kitchen is pivotal for a cook either mature or amateur. Functionality means the proper adjustments of dishwashers, sinks, garbage bins, and electrical outlets. Making a perfect working triangle among the sink, fridge, and stove is the key to a functional kitchen.
7. Pantry organization:
Functional kitchens are those where there are specially designed spices shelves of good quality. Pull out baskets and shelves are significant in increasing its functionality ones.
8. Lighting system:
Lightening in cupboards, above the stove, and near the storage area is potent. Meticulous work in the kitchen needs proper lighting for productive results.
While looking for a house, the most important thing is your budget range in parallel to your priorities. Therefore, finding a trustworthy real estate partner such as REPcalgaryHomes that can save your valuable time by searching for the properties that perfectly comply with your demands and budget is of paramount importance. Putting yourself in the hands of experienced seasoned professionals while carrying a list of the above-mentioned points can save your energy and time efficiently.