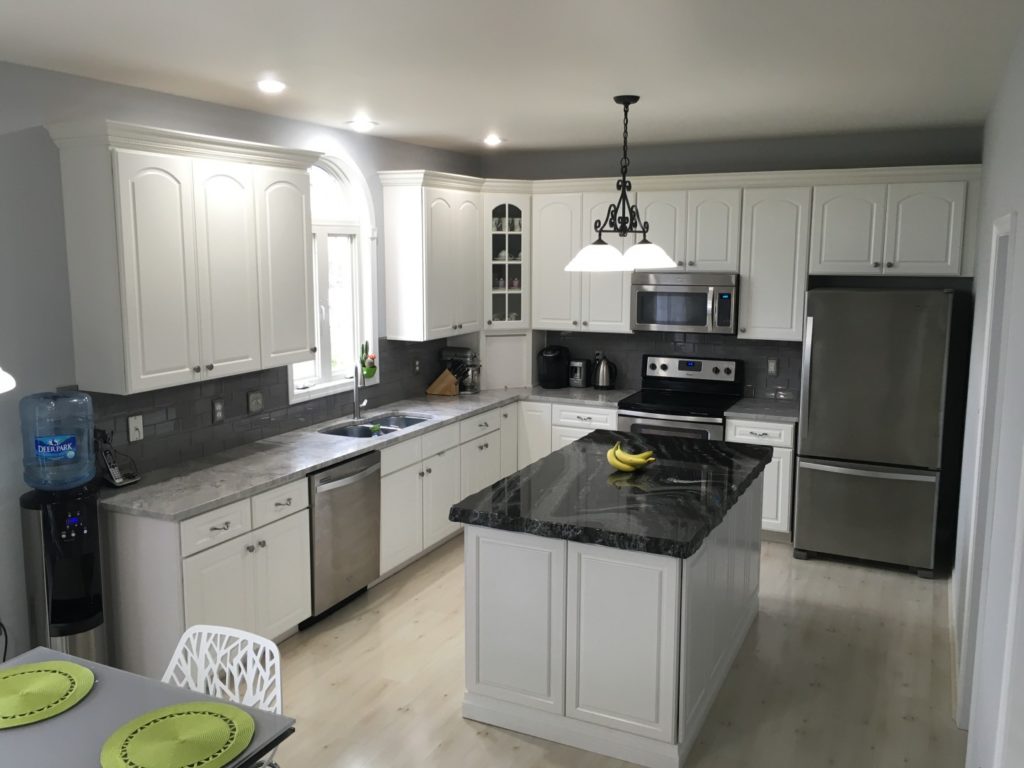 If you have a large kitchen area and you don't know how to use it, then installing an island is the best possible alternative. A kitchen island design not only uses up the extra space, it is the one of the most famous layout options as well.
Earlier, a kitchen island design was only used when a work table was needed but now there are many such designs available that extend the use of a kitchen island. You can incorporate the kitchen island design ideas for increased convenience in cooking, storing and other activities.
There are various kinds of kitchen islands available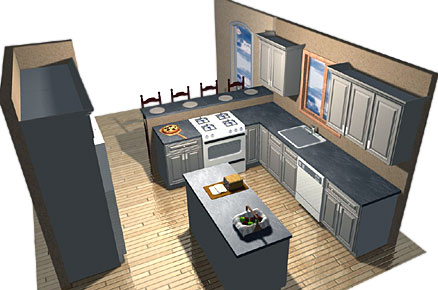 1. The super size are for those kitchens where a lot of space is available to play around; the large islands are used where adequate area is available; the mid size islands fit in a normal size kitchen; and the compact islands (which are portable) are used in smaller sized kitchens.
2. Kitchen islands are also available according to the counter top… for example you can go in for a granite top counter or a marble top counter which are good for baking dough as well as rolling it. If you like, you can also choose a wooden counter top. The wooden option is lighter than the granite and marble ones. Nowadays, counter tops made from stainless steel are also available.
3. You can choose the kitchen island design based on the shape of the island. There are square, round, triangle and rectangle-shaped kitchen islands available in the market. However before you zero down on any one particular shape, make sure that it suits the layout of your kitchen as well.
4. Apart from the above mentioned variations, kitchen islands are also available according to their portability. A fixed island cannot be moved and is attached to a particular space permanently. A portable island is one that is mobile and has wheels attached to it. These are a good option for a medium sized kitchen as you can move them as and when you please. There are folding kitchen islands available too. These are perfect for small sized kitchen. You can use them whenever required and then very conveniently fold them and put them in the store.
Apart from using them as a work station, there are many other uses for your kitchen island and there are several design ideas that you can implement in available space. For example, you can fit the island with a sink, dishwasher, or cabinet drawers for storage purpose. You can also put in a cooking range and use it as a cook top. You can also use it as a divider in a room. If you are the party types, you can use the kitchen island as a spot for serving snacks or as a buffet counter!
These kitchen islands work very well in a U shaped and a L shaped kitchen layout as they help in shortening the distance between the work centers and help in improving efficiency in the kitchen as you don't have to keep running around.
Here are some kitchen island design ideas that you can follow
1. You can use a large kitchen island as a dining area and also install a sink, dishwasher and cabinets to store items.
2. Another kitchen island design incorporates an antique table propped up on wheels. This table would not only add a rustic touch to the kitchen but also add a storage area.
3. When you are putting any kitchen island design into order, do see whether any side is visible from the living room. If it is, you would have to decorate and use the island accordingly.
4. A very practical kitchen island design idea is the use of two-level island. This helps in demarcating the cooking area from the serving area.
5. If you have a very large area then you can also think about placing two kitchen islands.
6. The most important thing while incorporating any kitchen island design idea is to make sure that the island doesn't stand out; it should mix well with the overall theme as well as the mood of the kitchen.
7. You can opt for a round-edged kitchen island as it softens the edges and creates an informal atmosphere.
A kitchen island has a lot of uses. It can be used to beautify the kitchen space; you can install appliances and use them if you have space constraints; you can use the space to store extra household items; you can place the stove there and use it for cooking purpose; you can also use it as a space where the whole family sits together enjoying some delicious food as well as each other's pleasant company!
In the meantime, here is a program that will help you realize your kitchen island design ideas.